Improving Health & Economic Stability for Families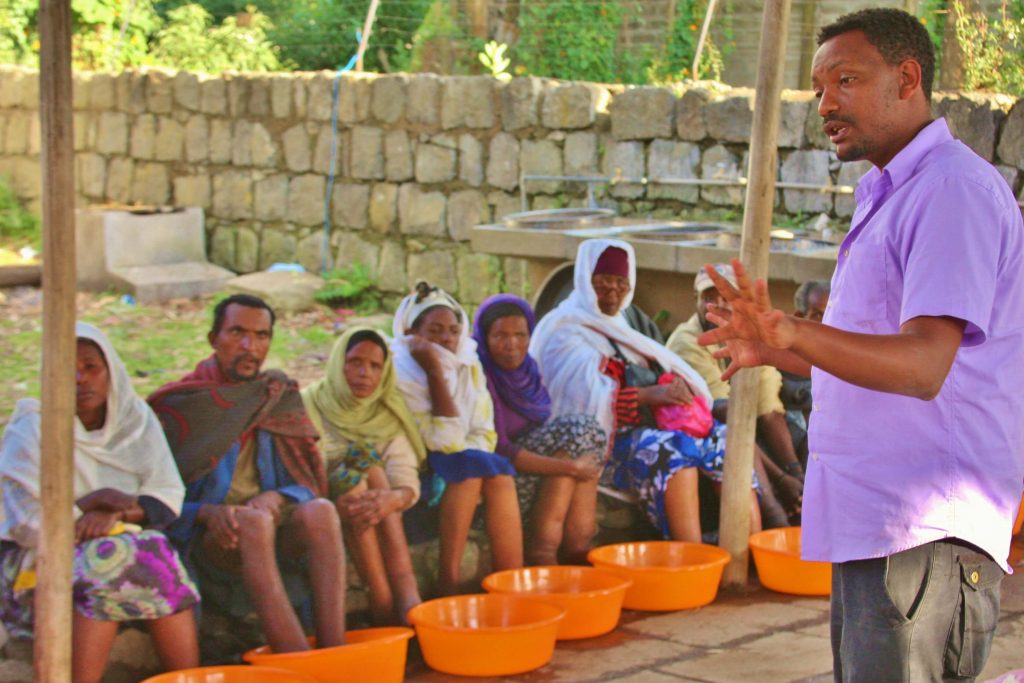 IOCC began working in Ethiopia in 2003, partnering closely with the Ethiopian Orthodox Church Development and Inter-church Aid Commission (EOC-DICAC). Since then, IOCC has worked with the Church to reach communities throughout the country, providing humanitarian and development assistance.
IOCC has worked to support South Sudanese refugees and their Ethiopian host communities by offering thousands improved access to safe water and sanitation facilities, especially amidst drought. In addition, psychosocial and emotional support projects have helped improve well-being among refugee youths.
Expanding Services for People with Disabilities
Training and employment projects, including job fairs, have increased access for people with disabilities to jobs, including in both computer technology and in trades. Another focus has been improving access to wheelchairs for people who need them, from referral and fitting to training users, family, and caregivers.
Tackling a Neglected Disease
Since 2010, IOCC has worked to alleviate podoconiosis, a painful swelling of lower legs and feet caused when bare feet are exposed continuously to silicates in some soils. IOCC has expanded prevention and care to new places, offering education to raise awareness and reduce stigma and training both health professionals and patients in care.
Working with the Church for Change
From 2004 to 2013, IOCC reached over 12 million Ethiopian men and women with HIV/AIDS prevention and awareness messages. Mobilizing communities through EOC-DICAC, the long-term $15 million project also screened 22,000 pregnant mothers and 12,000 male partners for HIV.
Your Gifts at Work
Meet Selenat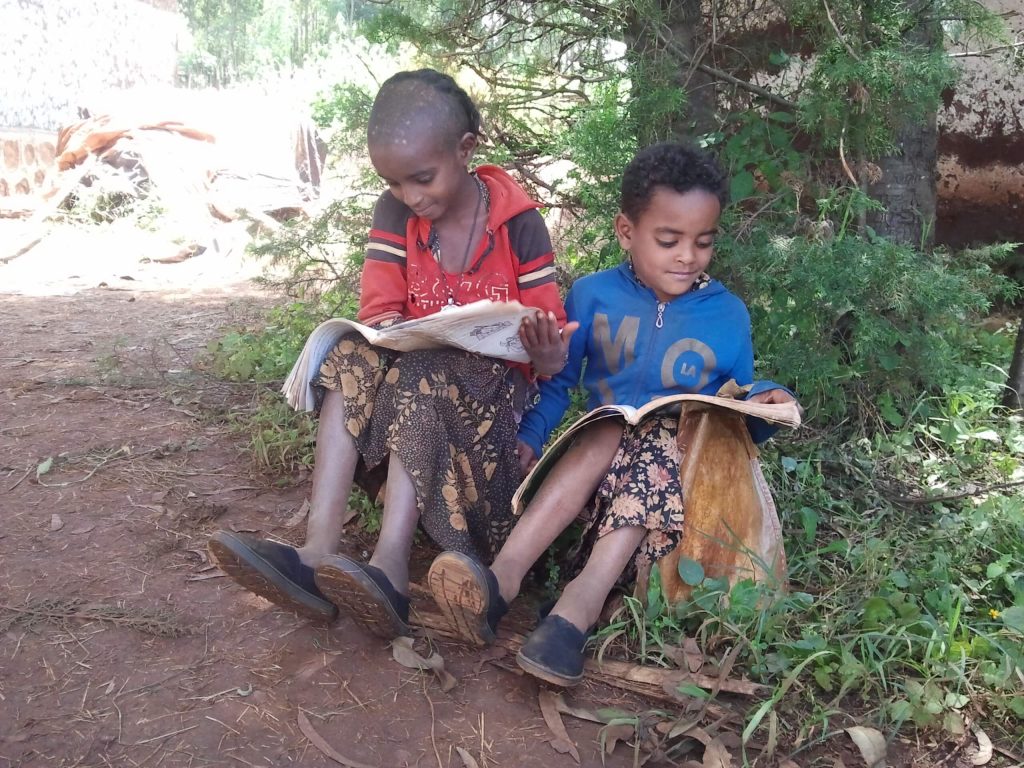 Before now, Selenat (7), had never owned a pair of shoes. It wasn't until the director of her school informed her of a shoe distribution and hygiene education program that she would receive her first pair. Selenat was thrilled to own new shoes and determined to take good care of them. "I plan to wash them every Saturday, and my mother has promised to help me," she said.
Selenat lives in northwest Ethiopia's rural Dembecha district, where transportation is sparse and many students walk to school each day. Walking 30 minutes to and from school each day makes her all the more susceptible to podoconiosis (podo), a preventable form of elephantiasis caused by walking barefoot on certain soils.
Because of your gifts, we're able to provide Ethiopians, like Selenat, with new shoes and proper education on the prevention of podo. Now that Selenat knows how to prevent it, she's able to teach her friends about podo and become an advocate of wearing shoes.
Meet Deberie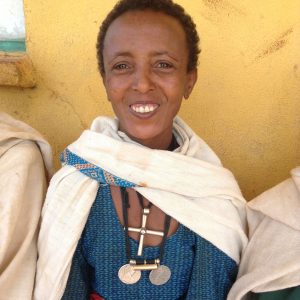 "When my condition gets better, I want to show as many people as possible that this disease is treatable," said Deberie.
Deberie, 38, has been living with incredible pain for years, caused by podoconiosis. The painful swelling in her legs and feet means she stays in bed for days at a time and has also withdrawn socially.
After learning of a podoconiosis-specific treatment center from a community health worker, Deberie decided to visit it and learn more.
IOCC met Deberie on her first day of treatment, when she excitedly shared that she wanted to keep learning how to manage her condition and help others do the same.
To reach patients in remote areas of Ethiopia, IOCC's podo program equips local health leaders to cultivate knowledge about prevention and treatment in their own communities.