Working for a Better Tomorrow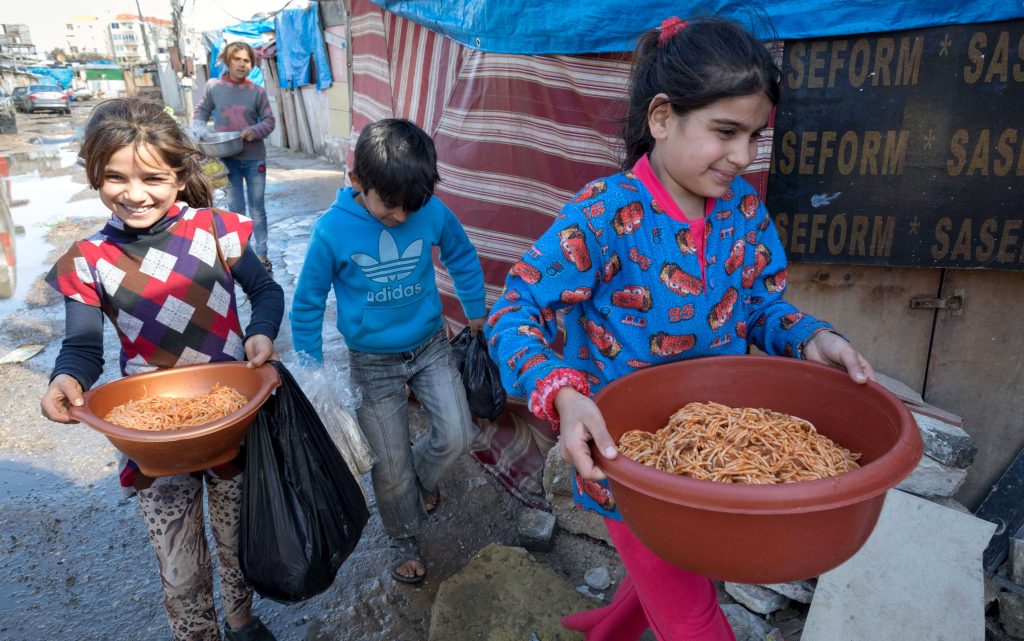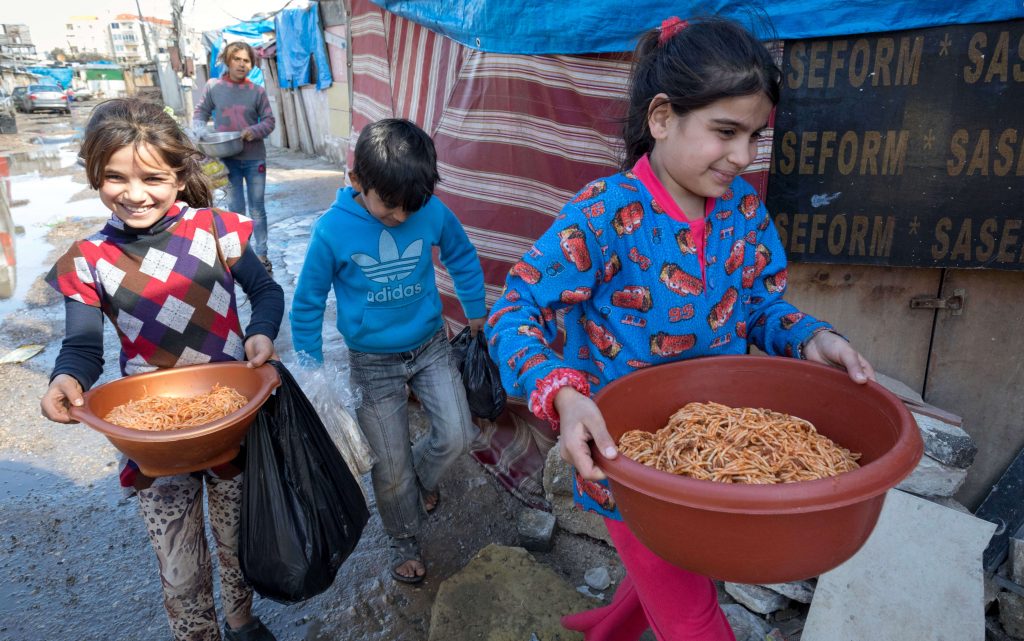 Refugee children in an informal settlement in Lebanon receive regular hot meals through IOCC's community kitchen project. Photo: Christoph Püschner/DKH
Since 2001, IOCC has responded to humanitarian needs in Lebanon assisting both Lebanese families in need and Syrian refugees.
Healthier Futures for Communities
In Lebanon, IOCC boosts access to health services and helps local people connect and educate each other. Extensive hygiene-awareness campaigns bring together communities for learning and solidarity, and mother-child health is a central focus.
Improving Student Nutrition, Rebuilding Schools
When children have enough to eat, then can concentrate on learning. IOCC's school-snack program offers healthful food to over 16,000 students each month in more than 35 Lebanese public schools. IOCC has also helped repair over 60 public schools, ensuring more than 21,000 elementary and middle-school students have safe learning environments.
Strengthening Infrastructure
Conflict in Syria has led many to seek safety in Lebanon, which now hosts over a million refugees; most live in informal tented settlements without proper water and sanitation services. IOCC has built and bolstered reservoirs and solar-powered pumping systems and has repaired water networks, serving refugees and Lebanese alike.
Community Kitchens Provide Income, Hot Meals
Refugee families often don't have kitchens equipped to cook or the means to purchase nutritious ingredients. IOCC created an award-winning community kitchen, training Syrian refugee and local Lebanese women to prepare food together in large quantities. Hundreds of hot meals are delivered by van weekly to families across northern Lebanon.
Your Gifts at Work
Promoting Maternal, Newborn, and Child Health in Lebanon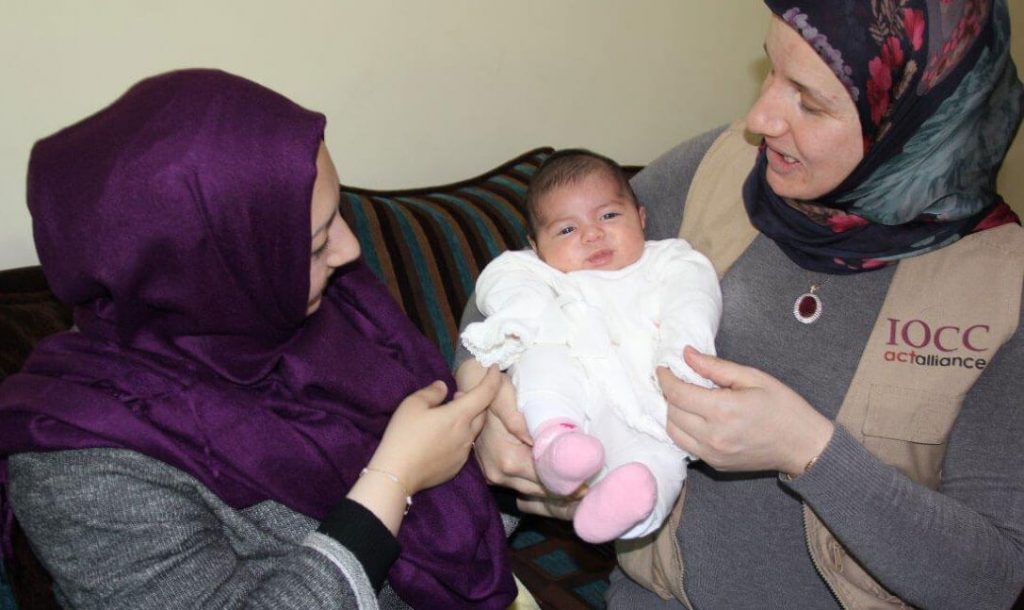 Lebanon hosts more than one million registered Syrian refugees. Pregnant women and newborns are particularly susceptible to health problems related to nutrition and antenatal care.
IOCC's collaboration with UNICEF aims to improve maternal, newborn, and child health services and awareness in the most underserved areas of Lebanon. It supports the healthcare system and facilitates access to health services for 166,800 children under age two and 73,500 caregivers in Lebanese and Syrian refugee communities.
Nutrition & Education
Promoting breastfeeding, healthy lifestyles with increased access to breastfeeding support, malnutrition screening. Encouraging optimal infant and young-child feeding practices in primary healthcare centers, hospitals, communities.
Supporting national breastfeeding campaigns.
Providing IOCC lactation specialists for individual counseling to more than 730 pregnant and lactating women in several regions.
Safe Spaces for Mothers
Establishing 30 baby-friendly corners in primary healthcare centers throughout Lebanon to provide pregnant/lactating mothers with a private space to breastfeed and receive infant counseling.
Reviving the baby-friendly-hospital initiative in six public UNHCR-contracted hospitals.
Establishing 17 mothers' support groups across Lebanon; conducting outreach and community mobilization around health and nutrition, immunization, infant and young-child feeding, hygiene among more than 99,000 women.
Training & Vaccination
Training 25 Ministry of Public Health inspectors on infant and young-child feeding to strengthen monitoring/evaluation of these activities in the healthcare system.
Reaching over 300 caregivers of children under five in North Lebanon and Bekaa, increasing their knowledge of immunization's benefits, the importance of timely vaccination, the availability of free vaccines.
Conducting accelerated immunization activities in North, South, Mount Lebanon, and Bekaa for children between 2 months and 15 years old.
We can only continue this work with your support. Make a generous gift today, so that together we can improve lives around the world.