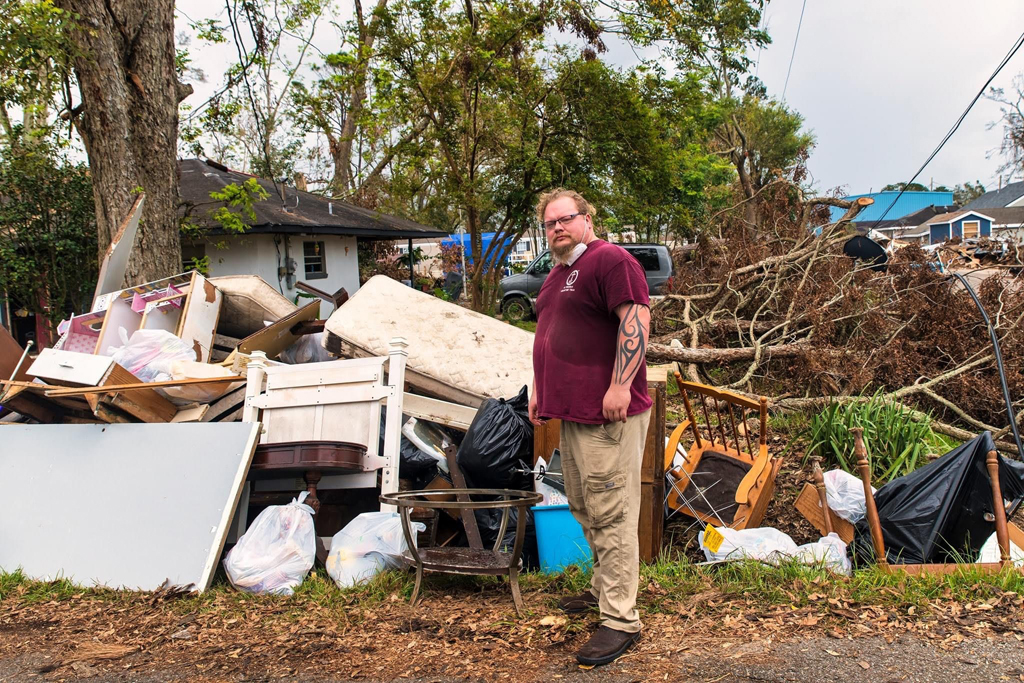 After Hurricane Ida hit southern Louisiana in late August 2021, IOCC teams quickly deployed to assist with cleanup operations. Since then, we have had staff and volunteers on the ground in St. Charles Parish, with teams rotating through as work has shifted from emergency response and cleanup to longer-term help, including rebuilding.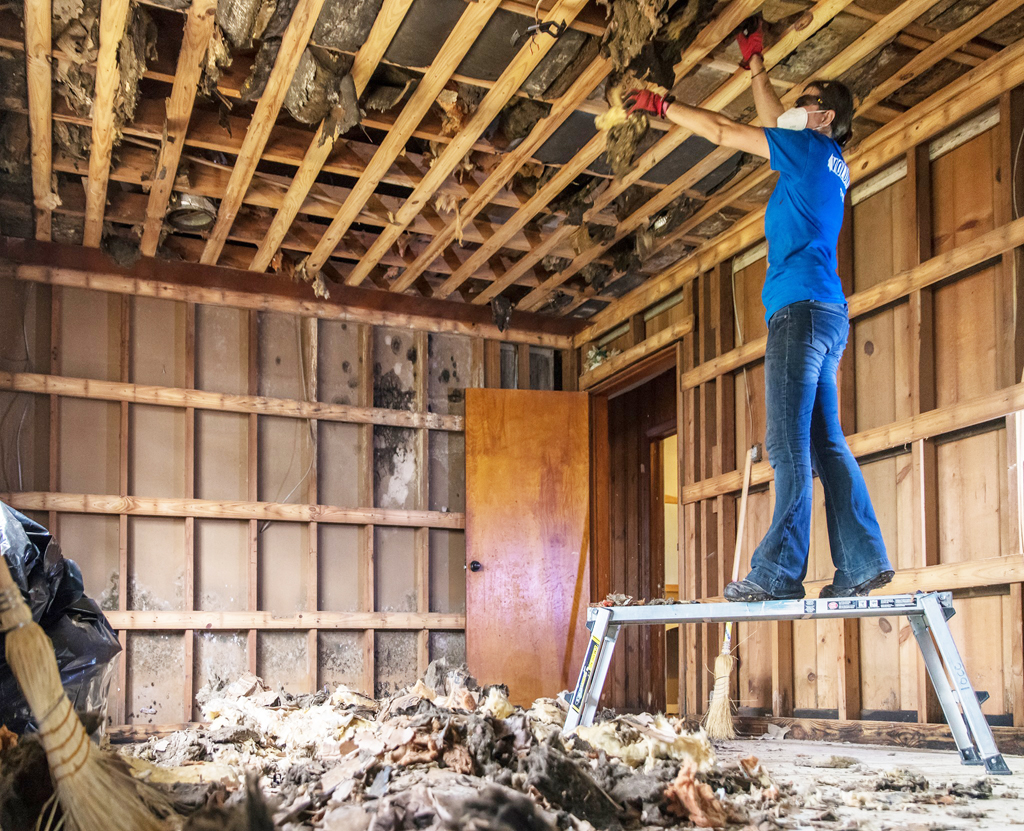 Partnering with NECHAMA Jewish Response to Disaster, IOCC teams have mucked out 73 homes to date and completed one rebuild, with another ongoing and even more scheduled. The home that IOCC teams rebuilt was one that earlier teams had mucked out—highlighting the continuous work of IOCC's US Program and dedicated partners and volunteers.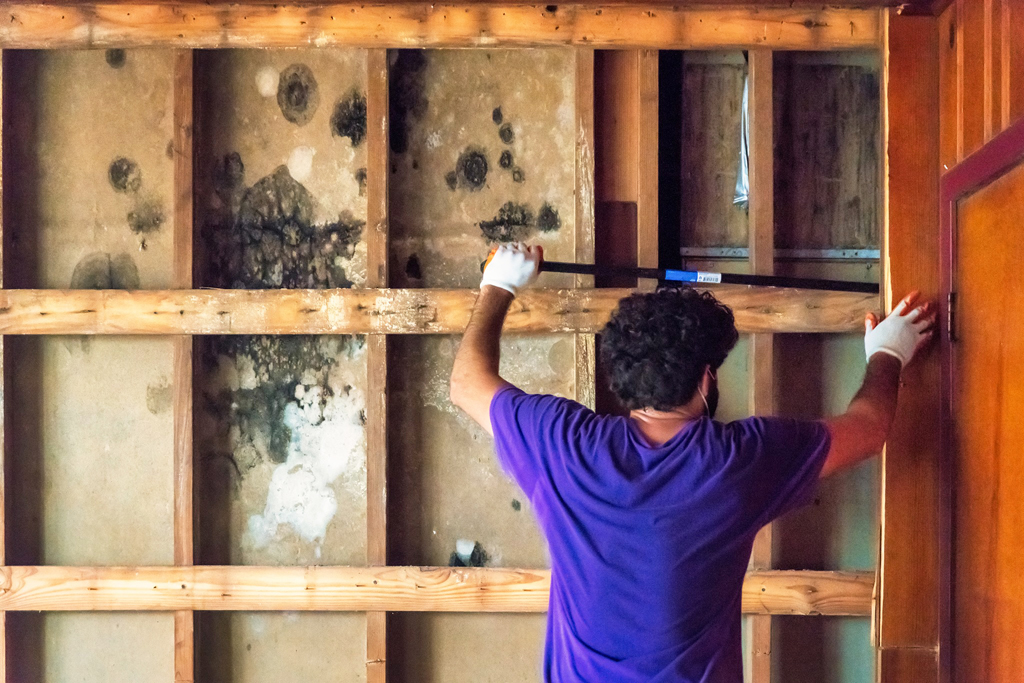 Celina, who volunteered on an IOCC team through AmeriCorps, shared this reflection with the IOCC team: "The opportunity to return to St. Charles Parish with NECHAMA, and once again partner with IOCC, has been incredible. It's easy for this work to feel overwhelming at times, but seeing the joy it brings to our homeowners makes everything more than worth it. There are so many people still suffering from this disaster almost a year later, and knowing that each day we are given the opportunity to provide comfort and aid to even one person is special." Celina is now on staff with IOCC's disaster response partner NECHAMA and continues working alongside our teams as together we help the people of Louisiana rebuild their homes and lives.
Learn more about IOCC's action teams and contact our US Program staff at iocc.org/homebuild.