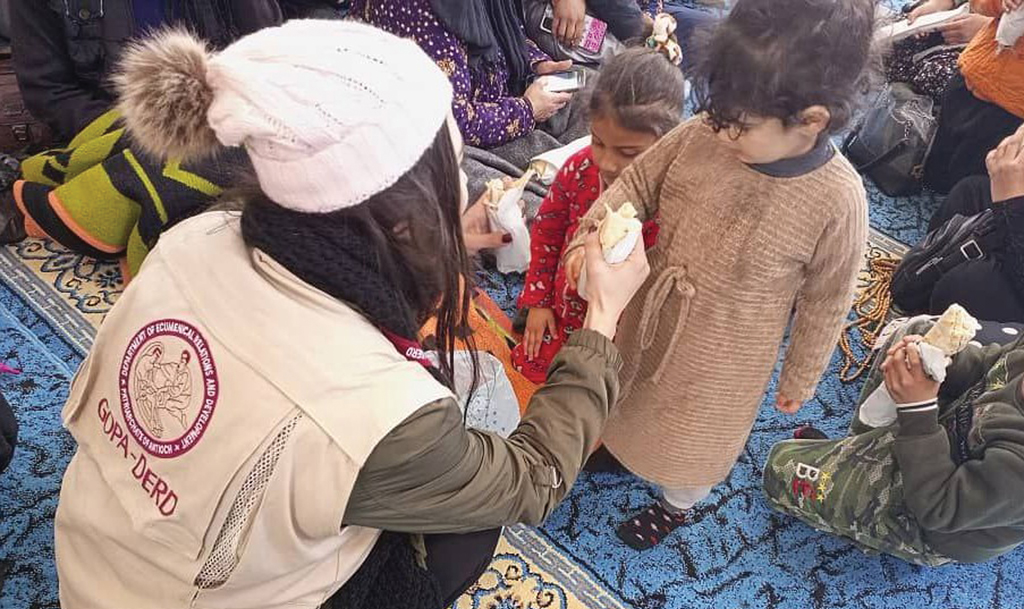 IOCC moved quickly as soon as news of the earthquake broke, contacting partners in and around the affected regions. First steps are to assess needs and identify an appropriate response to serve those who are displaced.
IOCC's local partners began work right away. IOCC has worked in Syria since 2002, partnering with the Greek Orthodox Patriarchate of Antioch and All the East, Department of Ecumenical Relations and Development (GOPA-DERD). Our partners in Syria have indicated that basic needs (like food, bedding, and clothing) are most pressing right now.
As IOCC assesses the needs of those displaced by the earthquake and identifies the most appropriate and effective response, please join our efforts by praying for all those affected across the region, keeping up with IOCC's response on our social media channels and at iocc.org/latest, and by supporting IOCC's International Emergency Response Fund, which allows IOCC to mobilize aid quickly and effectively. Give at iocc.org/earthquake23.
Things to Know
IOCC is raising funds to care for survivors in the coming days and weeks. You can help meet these urgent needs with a gift to IOCC today.
As humanitarian response shifts from short to longer term, IOCC will continue working to responsibly address the unfilled needs of the people impacted. Please give as generously as you can, and share IOCC's work with others.
IOCC's earthquake response is listed on how-to-help lists curated by CNN/Public Good, Global Impact, Charity Navigator, and the Baltimore Banner.
IOCC is mentioned in the Boston Herald's coverage of easing sanctions to facilitate assistance to survivors in Syria.