Home Build Volunteers
IOCC's Action Teams are hard at work, mobilizing volunteers to respond to disasters across the country. Read our FAQ to learn how IOCC is keeping our teams and those they serve safe amid the COVID-19 pandemic.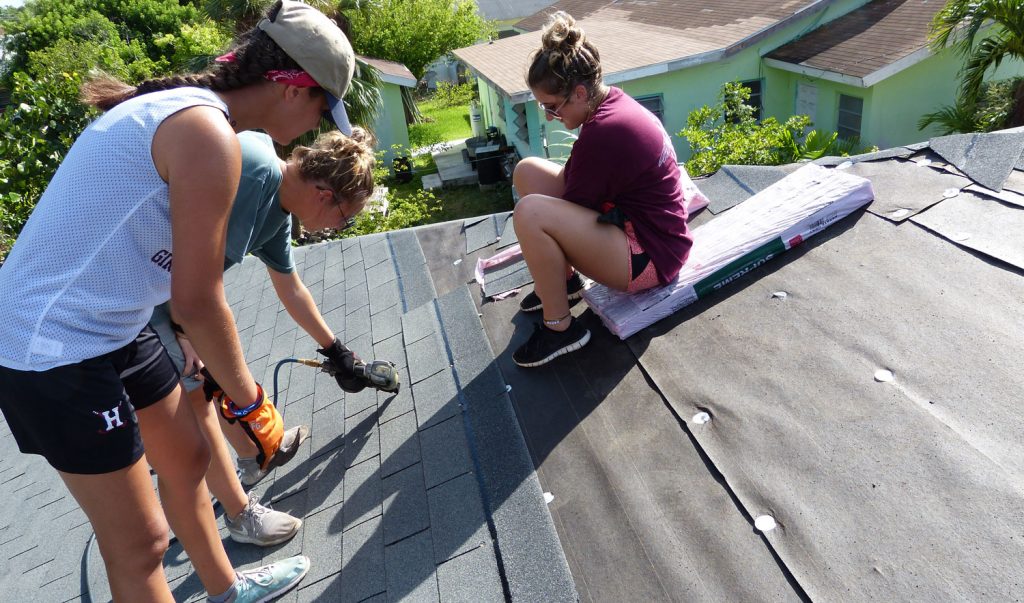 IOCC's home build teams support long-term recovery after disasters, because communities affected by these catastrophes often face great need long after the crisis has passed.
As a home build volunteer, you can help families rebuild! Work usually starts 6 to 12 months after a disaster, and IOCC teams sometimes keep coming back for years, depending on the need. Our teams often work with IOCC partners in US disaster response.
Requirements
You don't need to be skilled – just energetic!
You must be at least 18 years old, but on some builds youth ages 16 and 17 may participate if accompanied by a parent, legal guardian, or duly authorized group leader.
Your Commitment
You must provide your own transportation to/from the build city.
Plan to pay $450 for a week on site, or $65 per day. You're welcome to join a team for a full week, or to come for just a few days – whatever works best.
Payment covers all local transportation, housing, food, equipment, and site supervision. If you're local and won't need IOCC housing, contact the US Program team: volunteercoordinator@iocc.org or 667.331.9812.
You'll receive details about your location once you've registered.
How Do I Sign Up?
Choose your location (below) to register and pay.
If you pay online, you'll get a link to send us your volunteer information, including dates.
US Program staff will get in touch with everything you need to know!
Other Ways to Pay
If you don't want to pay online, you can…
Mail us a check (please write "Home Build Registration" in the memo)

IOCC
110 West Road, Suite 360
Baltimore, MD 21204

Call 877.803.4622 to make a credit card donation by phone
Your registration is not complete until payment is received. Full payment is due 30 days before departure.
Home Build Locations
Choose your location, register and pay, then submit your dates along with your full volunteer info (you'll get a link once you've paid). Dates are flexible: You can come for a week or just a few days.
Questions? Contact Krista Hamann, US Administrative Project Assistant, at volunteercoordinator@iocc.org or 667.331.9812.