Balkans, Greece: IOCC Leadership on the Ground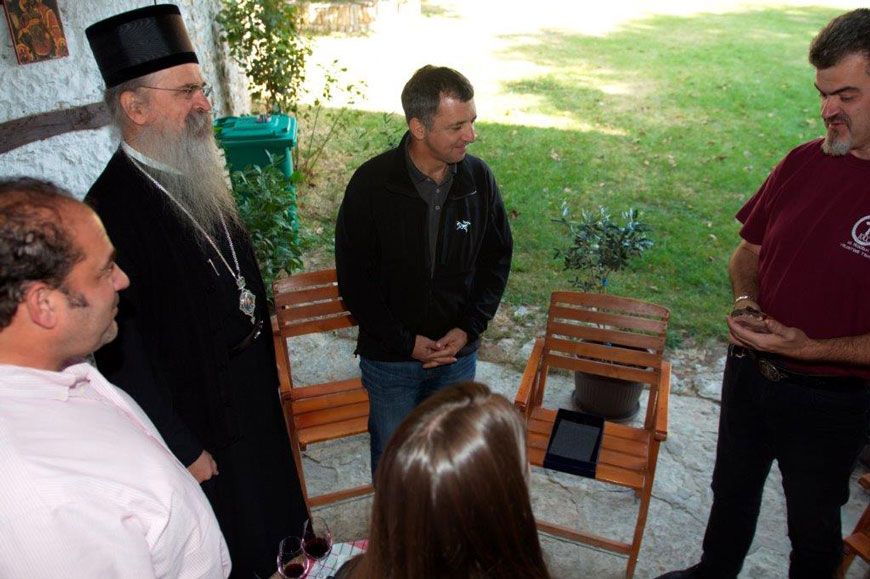 In October, board chair Mark Stavropoulos, along with IOCC executives Dean Triantafilou and Stacey Mason visited project sites in Euorpe. While they were in the Balkans, in addition to spending time with some of the people IOCC serves, the leadership team met with Bishop Teodosije of Raska-Prizren and Kosovo-Metohija Diocese of the Serbian Orthodox Church (pictured, second from left) and presented IOCC staffer Nenad Prelevic (right) with a memento commemorating his 20 years of work with the organization.
In Greece, President and COO of the San Antonio Area Foundation Rebecca Brune joined the group. The John L. Santikos Charitable Foundation, a fund of the San Antonio Area Foundation, has granted funding to IOCC for relief programs in Greece since 2015, supporting response to the ongoing economic and refugee crises there. On October 11, His Beatitude Ieronymos II, Archbishop of Athens and All Greece, awarded the archdiocese's highest honor—the Medal of the Order of St. Dionysios Areopagitou—to the Area Foundation in memory of Santikos.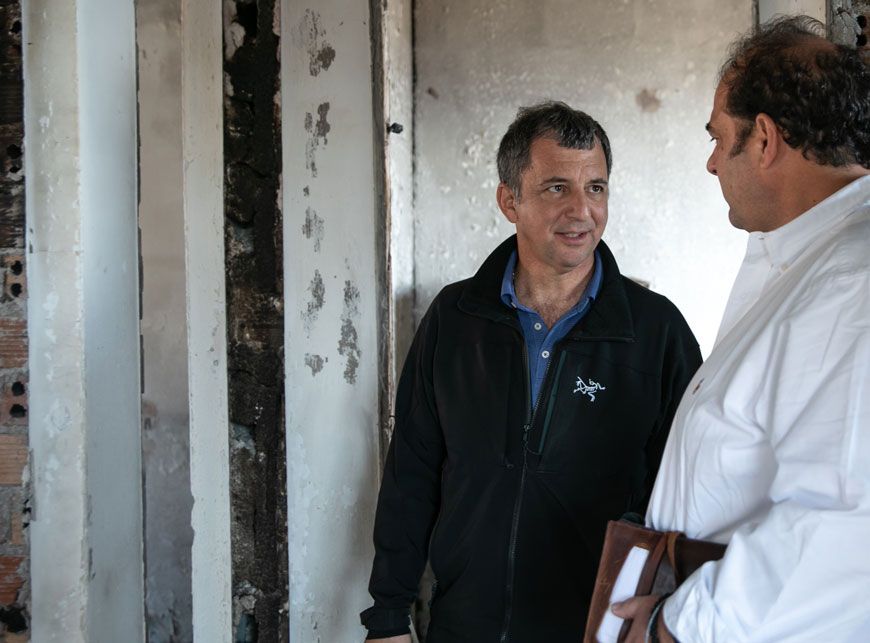 The IOCC and Area Foundation leadership visited Mati, the area worst affected by July fires, where they met people whom IOCC has helped with prepaid grocery and school-supply cards. They also visited after-school tutoring programs that help low-income students prep for university entrance exams, a nonformal education center that helps refugees acclimate to life in Greece, and microenterprises around Thessaloniki that have received equipment, training, and business mentoring.