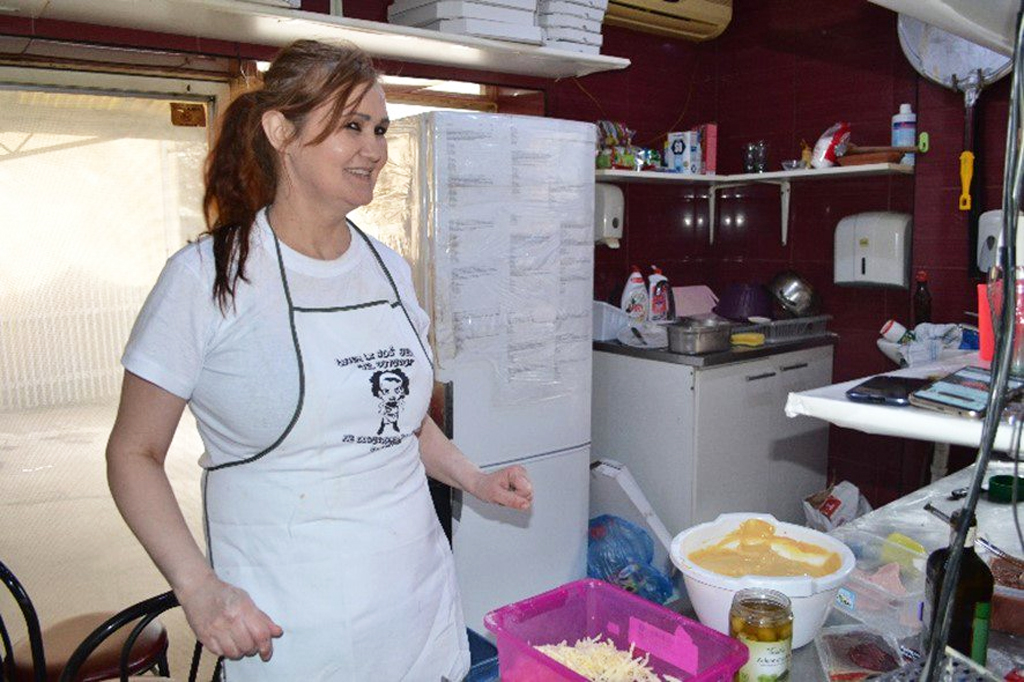 Nataša owns Nata Grill, in Banja Luka, Bosnia and Herzegovina, where she prepares and sells various grilled dishes and all kinds of pizza. A single mother, she built her experience in food preparation by working abroad.
In mid-2018, Nataša took out her first microloan with IOCC. It was for $1,200. Adding this sum to her hard-earned savings, she opened her grill that July. Located in a business zone, it's close to many factories and companies, so sales are very good.
So far, Nataša has used three microloans from IOCC—repaying each one before applying for the next. With her most recent loan, she bought a vehicle and expanded her business to include delivery. Nataša says that without that first loan, she never could have afforded to start Nata Grill. Her savings would have disappeared very quickly on living expenses, and she's sure she would have remained unemployed and unable to provide for her son.
Instead, Nata Grill is thriving. And so is Nataša.