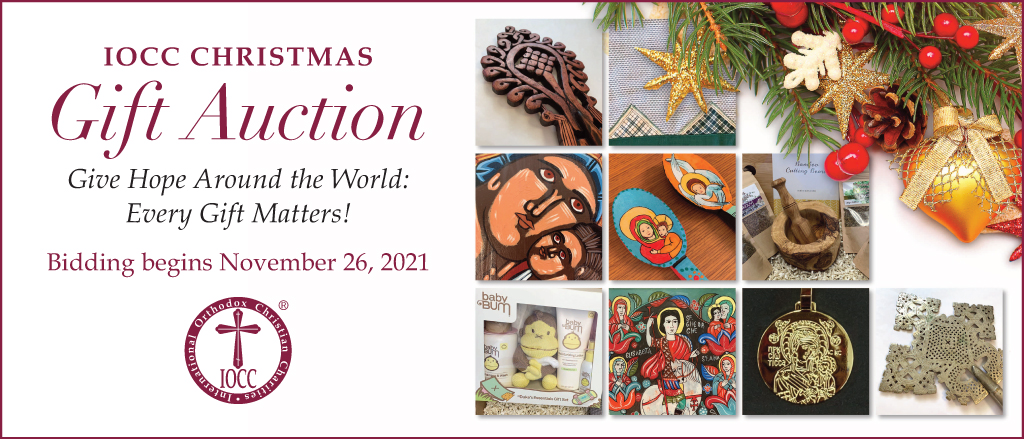 IOCC Christmas Gift Virtual Auction
IOCC is hosting a nationwide Christmas Gift Virtual Auction that will take place November 26 – December 5. Items include gift boxes, unique handicrafts, icons & religious art, and more!
Item preview is available now at iocc.org/auction, so take a look and get ready for a fun week of bidding for a great cause!
Bidding will begin on November 26 at 8:00 A.M. EST and end promptly on December 5 at 8:00 P.M. EST.