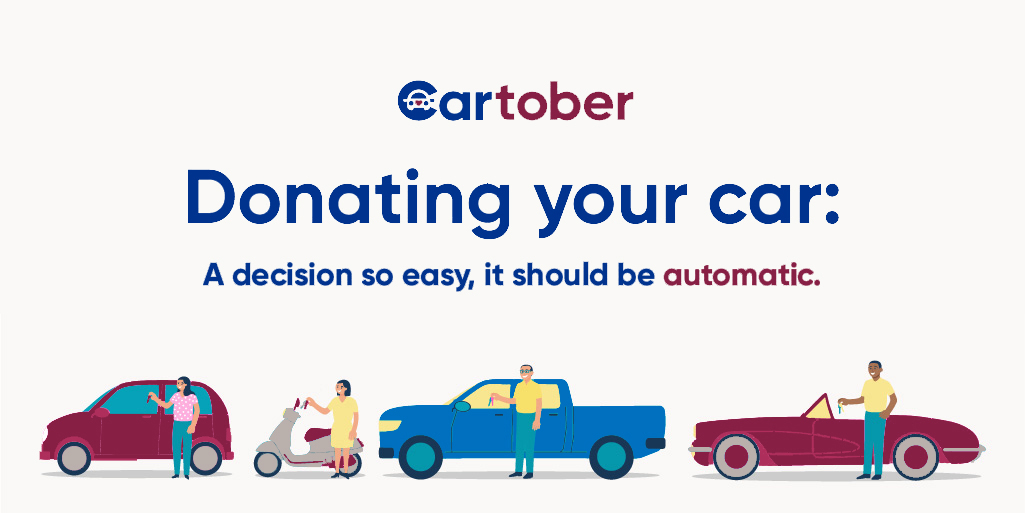 The thought of selling your vehicle can be overwhelming, but donating is surprisingly easy. Pick-up is free; your donation is tax-deductible; and best of all, you can support IOCC at the same time.
Proceeds from the sale of your car, truck, boat, RV, or motorcycle can help us continue to serve Christ by serving others.
Help us turn October into Cartober! Here's how it works:
Complete the online donation form at iocc.org/cars. Our vehicle donation support team is available seven days a week and will be happy to answer any questions you may have.
Schedule your free pick-up. We arrange to have a licensed tow company pick up your vehicle at a convenient time and at no cost to you. When the driver arrives to tow your vehicle, you'll be provided with a donation receipt for a tax deduction!
We receive the funds from your vehicle's sale, working to get the highest return both for your tax benefit and to best support our cause. You will be mailed a thank-you letter within 30 days of the sale of the vehicle, which also serves as a donation tax receipt.
If you don't have a vehicle to donate but would like to support IOCC, please help us spread the word! Use the hashtag #Cartober2022 to promote awareness of this year's event.
To learn more, visit iocc.org/cars.