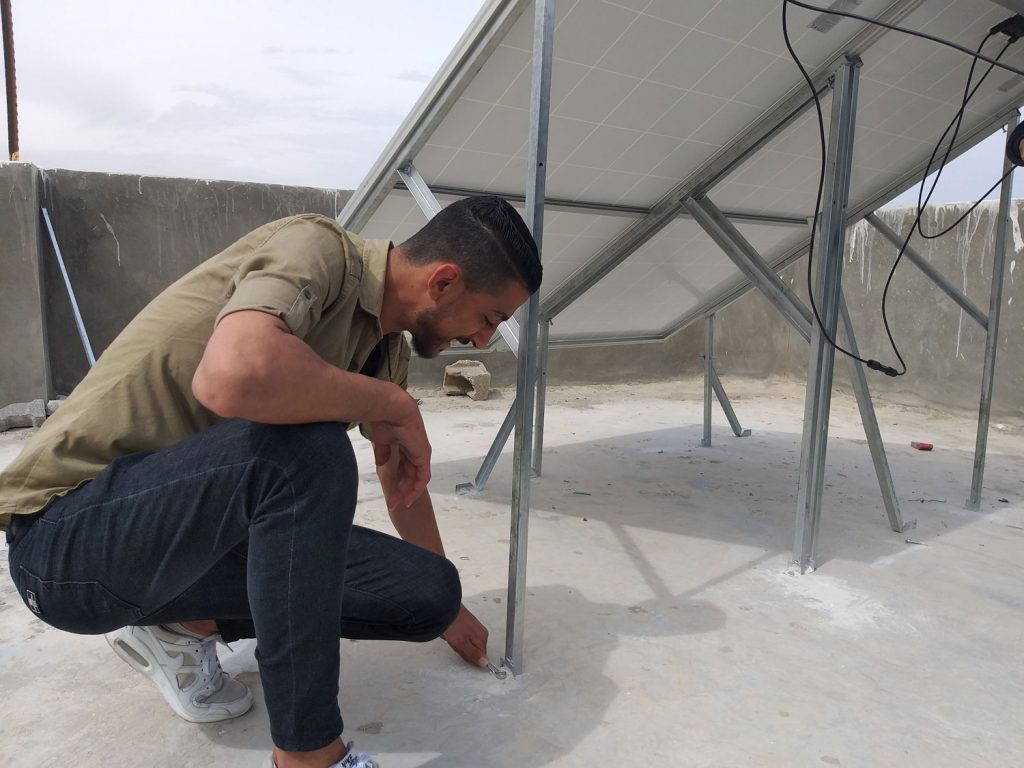 New community vocational training centers in three underserved Gaza locations are open for business! Some 300 students enrolled for the first semester, which started in March. Asif (that's his middle name) is one of them.
Now in his mid-20s, Asif completed secondary education but didn't have the money to finish university. Despite repeated efforts, he struggled to find work or to learn a trade that would help him support his family.
When he learned about IOCC's vocational training in his community, Asif enrolled. He completed technical training in solar and renewable energy, learning system design and maintenance. He also completed supplementary courses in entrepreneurship, life skills, and e-commerce. The last phase of Asif's course has placed him in a local internship with a solar energy company, where he can gain valuable practical experience. Now he's able to work installing solar energy systems in homes, earning income from his skills.
The vocational program—which teaches in-demand technical skills from graphic design to mobile phone maintenance and household appliance repair—is implemented by Peace Winds Japan and IOCC with support from the people of Japan through the Ministry of Foreign Affairs.
"I am very proud of what I have achieved, " Asif said. "I encourage young people with or without a qualification to take advantage of the training opportunities offered by IOCC, to help them to become economically independent. "