A Glimmer of Hope Among the Ashes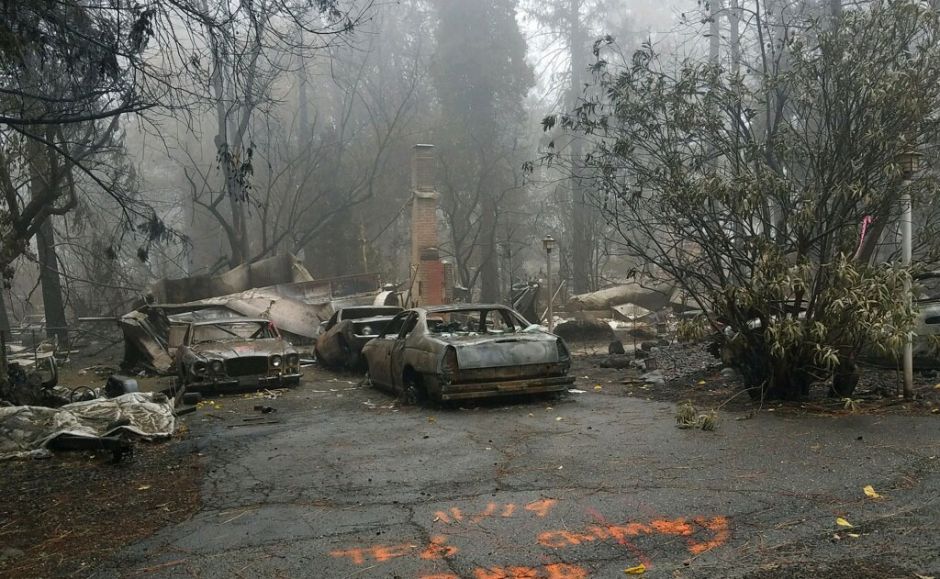 IOCC deployed Frontliners to parts of northern California, where fires devastated communities in late 2018. IOCC Frontliners, specially trained to care for people affected by disasters, delivered supplies and were on hand to offer emotional and spiritual care in the area of the Camp Fire, in Butte County. In addition, a team of Frontliners was embedded with search and rescue teams in Paradise, California.
Frontliner Michael Claypool is a paramedic supervisor who's been volunteering with IOCC since 2006. He spent the weekend after Thanksgiving in affected Northern California neighborhoods and described what he saw with those emergency teams.
"I think most of the people were just in shock," he said of residents and workers alike. "The only thing left of these houses is literally the chimney and the aluminum garage door. The rest of the house is gone." Because of the fire's reach, many people lost not only their homes but also their businesses.
In the face of widespread devastation, IOCC strives to let those most affected know they're not alone as they face the work of healing and recovery after a disastrous event. Frontliners make this possible.
IOCC's Orthodox Frontline, under the US program, is part of an emergency response network formed in 2001 to respond to disasters within the United States. Each Frontliner is a professional trained to care for others; as a group they're equipped to support both people facing trauma and the first responders and emergency workers serving them. While they focus on emotional and spiritual care, Frontliners may also support IOCC's emergency action teams responding immediately after a disaster, or later during long-term recovery efforts.