Greece: A Growing New Business Fosters Hope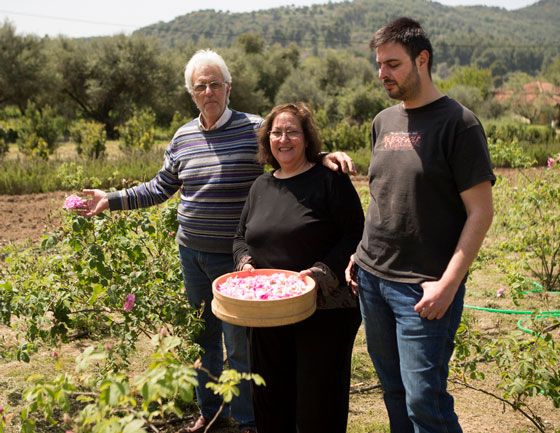 Haralambos and his family were not always in the farming business; he, his sister Theodosia, and his son Sotiris were all born and raised in Athens. But hard work and a thoughtful approach have yielded winning results for Aroma Farms, which grows organic herbs and flowers near ancient Olympia in the Peloponnese, as well as essential and infused oils. Aroma's oregano received two stars at the international Great Taste Competition in the UK in 2016, where their lemon verbena was also voted among the top 50 products.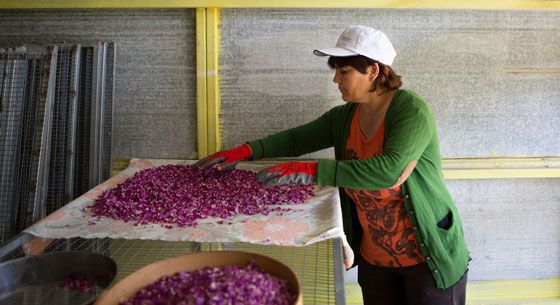 As a participant in IOCC's Give for Greece program, Aroma Farms received a new mower and new packaging for their products. Perhaps more important, though, was the guidance of a business mentor through IOCC and Apostoli's collaboration with the retired executives of Kemel, a Greek nonprofit dedicated to supporting businesses. In a 2017–2018 IOCC pilot project, five businesses were paired with experienced mentors to help them create stronger business plans, improve productivity and marketing, and increase the businesses' long-term sustainability.
"We've had great progress [with your help]," Theodosia told IOCC. "The mentor helped us very much. He changed our way of thinking." Sotiris, who handles Aroma's marketing, added, "We would not have been able to write our business plan before our participation in this program." Given the mentoring's initial success, IOCC is expanding the collaboration with Kemel in 2018–2019 Give for Greece programming.