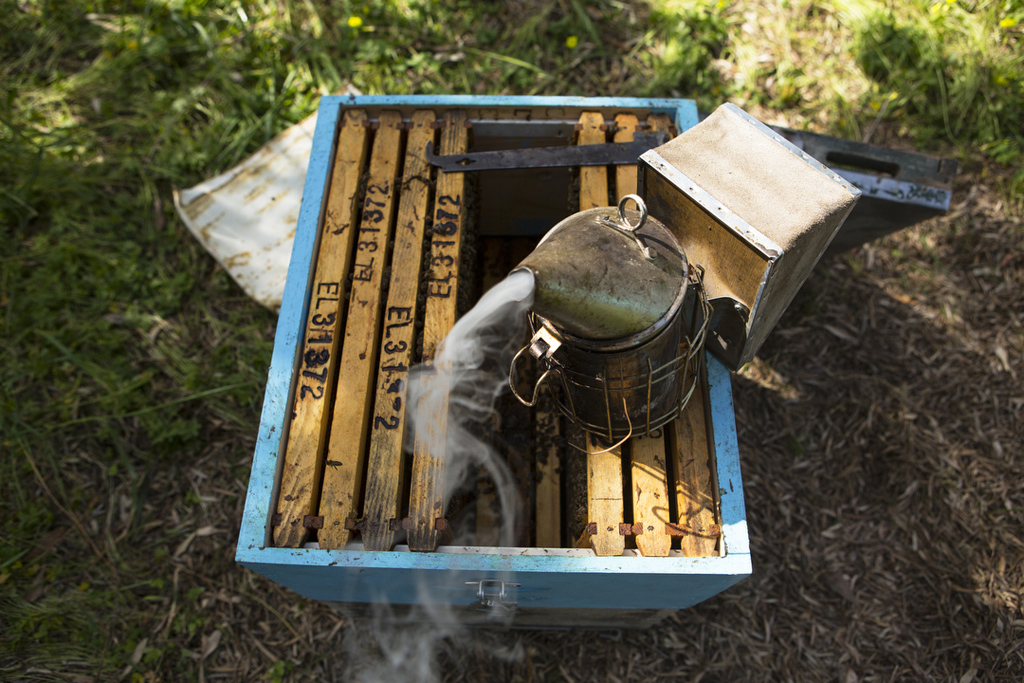 "Everything I've accomplished, I managed on my own, from scratch," said Theodora, owner of the small beekeeping business Melino, in Kavala. "I took my father's few beehives and managed to create a small healthy business. At this point, I cannot experiment and risk aimlessly."
Theodora is participating in business mentoring through IOCC. Even amid Greece's drawn-out economic crisis, agriculture has held its own as long-time farmers and newcomers found fresh ways to collaborate. Since 2015, IOCC has supported this shift, in cooperation with local partner Apostoli, helping agricultural cooperatives and small businesses throughout Greece grow by providing machinery, equipment, and business mentoring—improving their productivity and profitability, and helping over 2,000 families.
Partnering with the volunteer organization KEMEL, IOCC matches experienced business managers with program participants who can learn from their expertise. This has proved very popular with the mentees. "I need experienced guidance," said Theodora, "and from what I saw today mentoring can help me go to the next step with little risk."
Another beekeeping business that received production equipment through IOCC exemplifies the impact this program is having. In 2021, the Bear's Honey, a traditional honey producer in Drama, won the Platinum Award for two honey products in the International Mediterranean Taste Awards.
What's more, IOCC is expanding programming like this to serve small-business owners affected by last summer's fires as they rebuild their lives and livelihoods. By offering practical support and experienced guidance, IOCC is helping small Greek businesses level up their success, recover or grow their income, and build for the future.