Greece: New Life, New Start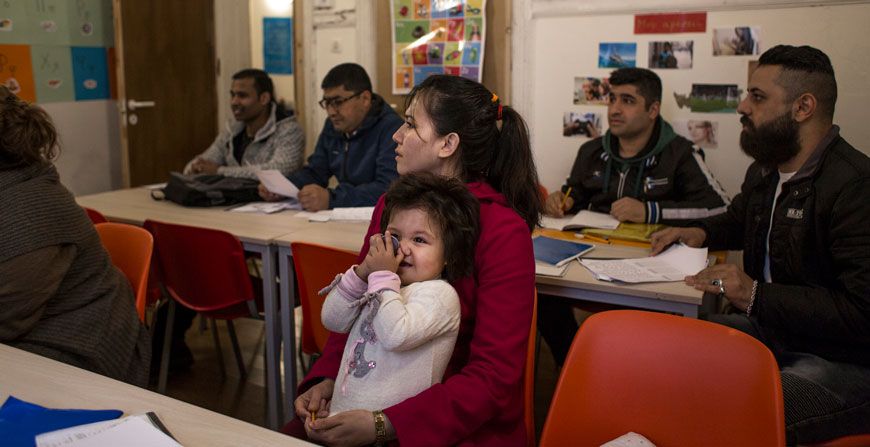 Starting over isn't easy, but the right kind of help makes a big difference.
Some refugee families in Athens, Greece have found the support they need—practical and emotional—at an education center for refugees and migrants run by Apostoli and co-funded by IOCC, where people of all ages benefit from lessons tailored to their needs and goals.
The Haidar family (not their real name; not pictured) are from Afghanistan; they first joined classes in January 2018 and have attended regularly ever since. The center offers a whole-family approach, so members of this three-generation household have each found appropriate activities as they build a new life in Greece.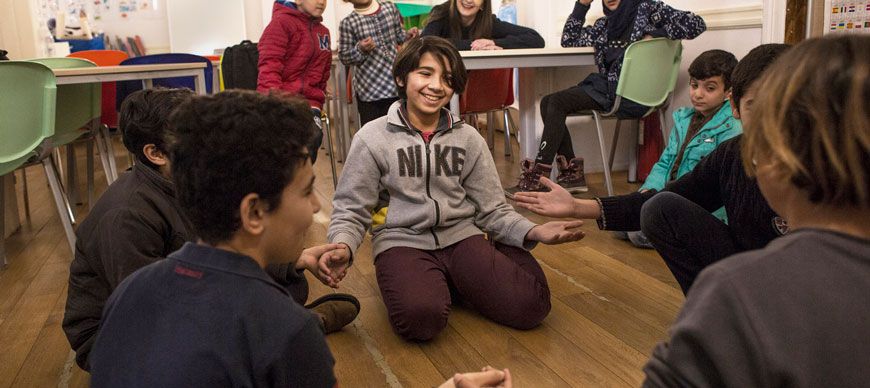 With grandparents in middle age, a daughter and son-in-law in their 20s, and their toddler son, the Haidars have developed a trust-filled relationship with center staff, who've been able to help them adapt and integrate. Family members have not only learned Greek but have also gained emotional support and guidance in personal and cultural skills. Art therapy, just one of the center's activities, has become a valuable tool for expression and communication.
With a bit of help, this family has found a safe place for learning and friendship in a new land.