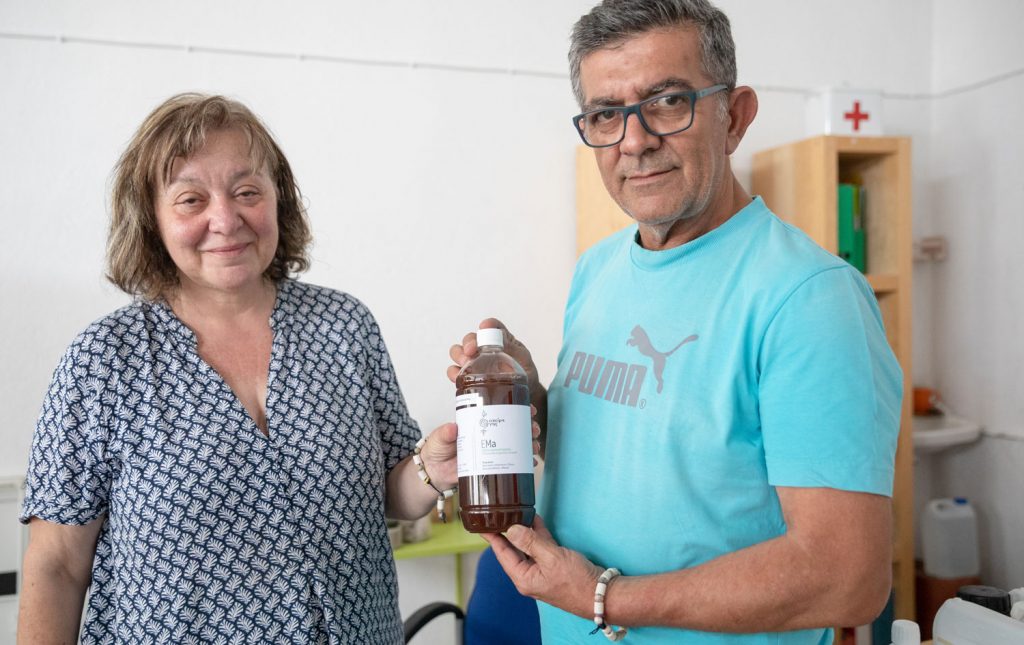 "Without your support, we wouldn't even be here today," said Parthenopi, the 55-year-old official representative of Speira Gis.
A Greek social co-op based in Aiginio, Greece, Speira Gis was established in 2013 and started production two years later. Today, the group has five members, and their innovative products are making an impression in northern Greece. In 2016, Speira Gis received equipment through IOCC and Church partner Apostoli as part of our Give for Greece program. Using these specialized machines, co-op members have brought their vision to life and are now producing items for market.
Focused on sustainable agriculture, Speira Gis develops and sells—among other products—soil conditioners that use activated effective microorganisms. These mixed cultures can be applied to soil to help improve its microbial diversity without chemicals, supporting soil and plant health, and ultimately improving the farmer's harvest. "Our dream," says the group's website, "marries ancient knowledge with a fresh new perspective."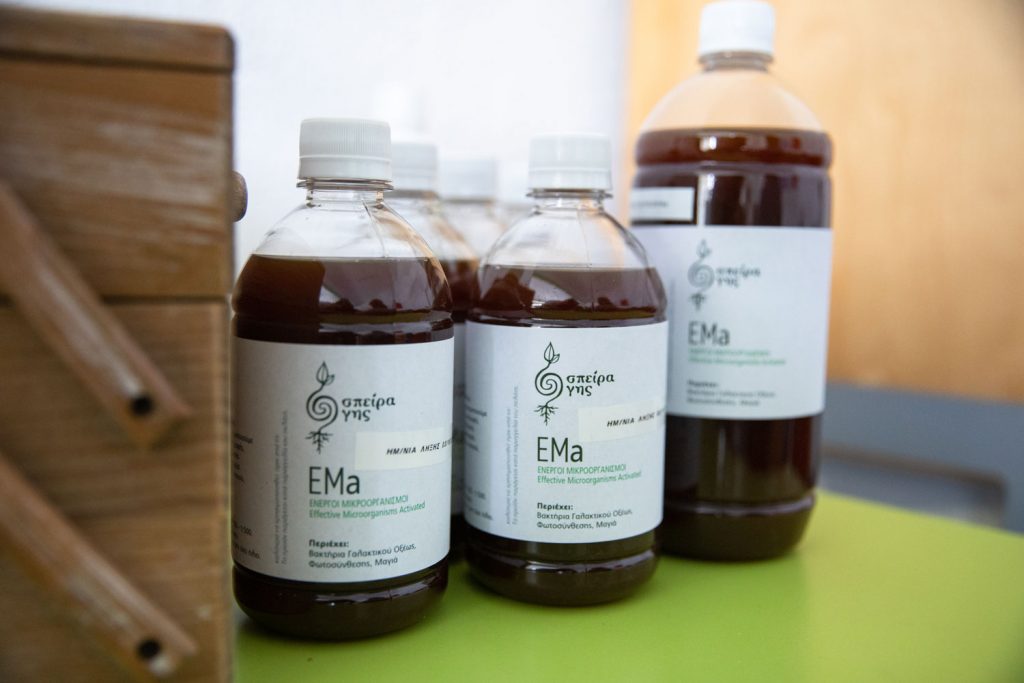 And the co-op is a growing enterprise: Speira Gis recently moved to a larger space closer to the town center, and members are researching and designing new products. "We're making very small but deliberate steps," Parthenopi told staff.
As a participant in Give for Greece, Speira Gis is also giving back to the surrounding community, donating organic detergents to local eldercare and psychiatric care facilities. Donor support for this program helps ensure that the benefits go further than a single family or association, reaching out to improve the lives of more and more people.