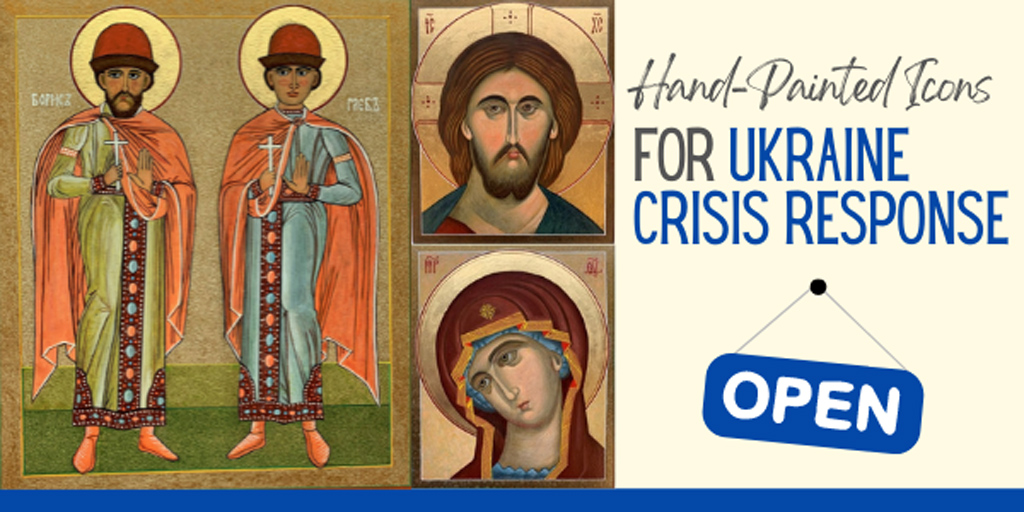 Auction Open: Icons for Ukraine Relief
Show your support for Ukraine relief by bidding on hand-painted icons today! Our auction starts NOW, at 5 PM Eastern, and ends this Sunday, April 10, at 8 pm Eastern.
Browse through these beautiful, original, one-of-a-kind icons donated to IOCC at iocc.org/ukraineauction. Proceeds will support IOCC's response to the humanitarian crisis on the ground in Ukraine.