Jordan: HQ Finance Staff Visits Azraq Camp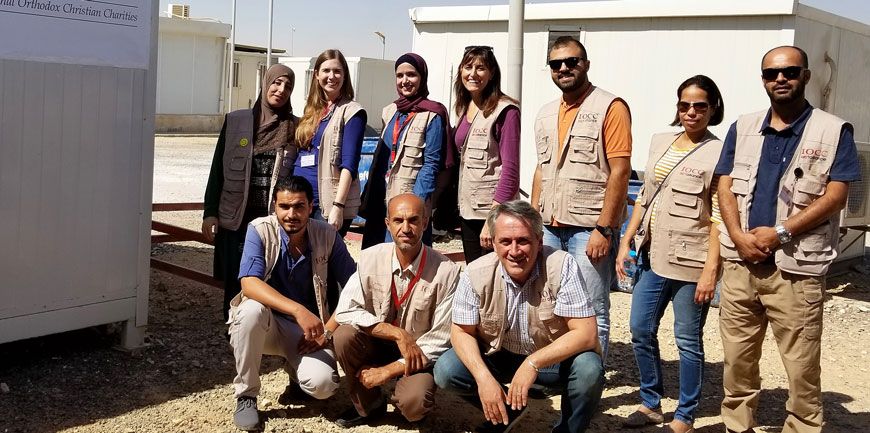 The HQ finance team visited the IOCC Jordan field office at the end of September, where in addition to conducting their internal review, staff had a chance to see IOCC programming up close and personal. In particular, they went to Azraq Camp, where IOCC opened a medical office in 2017 to coordinate services for refugees dealing with visual and hearing impairments.
Staffer Archil Iordanishvili checked out the diagnosis process, and had a trained and licensed audiologist run tests on his hearing. We're happy to report that the results look good!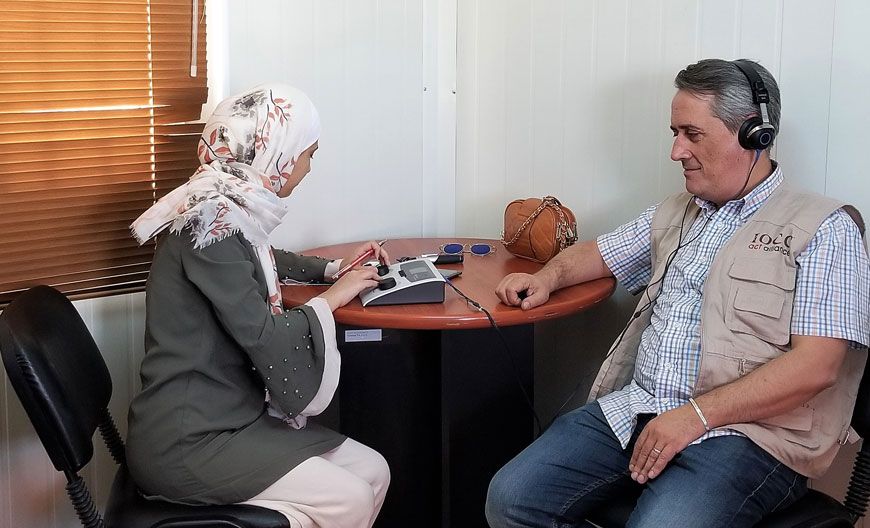 This programming in Azraq screens people living in the camp so that they can receive the care and support they need, including referrals to specialists, devices like glasses and hearing aids, and help learning how to care for those devices.