A New Path Strengthens A New Business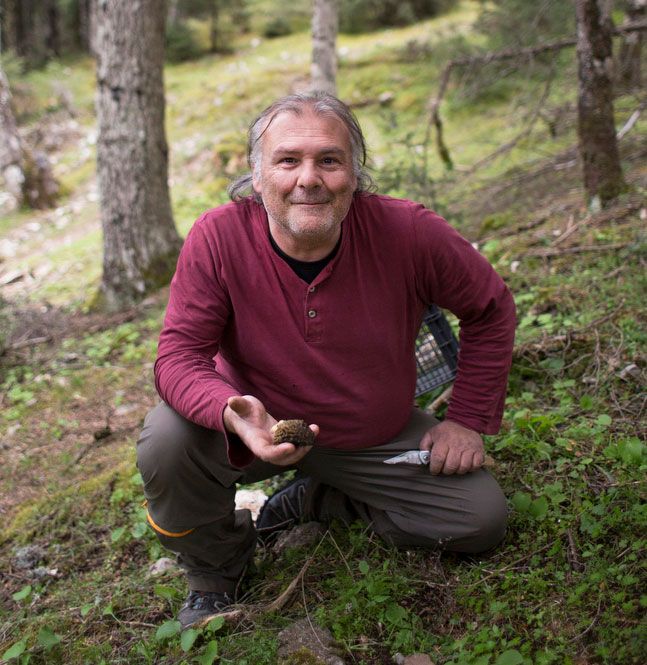 Panagiotis loves mushrooms. And he wants you to enjoy them, too.
For many years, Panagiotis and his wife, Eirini, ran a successful language school in Athens. City life never felt like a good fit, though, and the two spent free weekends hiking Greece's mountains. Those hikes got them away from the city and were also a chance to pursue the couple's passion: mushrooms.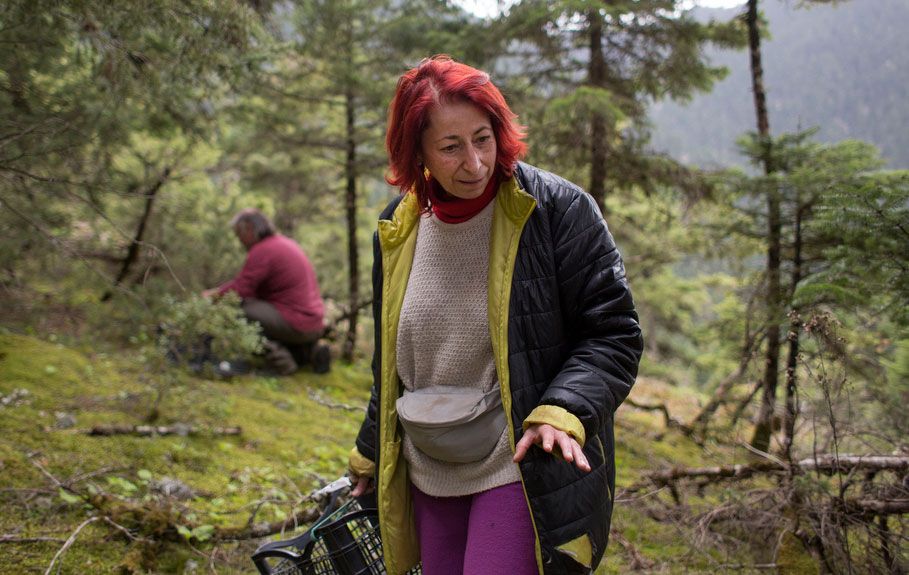 Greece is home to thousands of mushroom varieties, though they're not all edible. Many species can be found in the country's mountainous forests, including morels, chanterelles, and porcini.
Eventually, Panagiotis and Eirini left Athens for a village in Karpenisi, central Greece, to make their passion their livelihood. "The crisis [became] an opportunity for us," he said. "We decided to sell everything and come up here."
Eventually, they helped found the co-op Aenaos Roi, and now they"re mushroom wholesalers building a multifaceted business. Co-op members forage, cultivate, and preserve mushrooms; plus they create specialty products such as honey, liqueur, bruschetta, and even cosmetics. Many of these items, like Aenaos Roi's vegan mushroom pasta, are one of a kind in Greece.
"There are countless products one could make with mushrooms. All you need are ideas," says Eirini.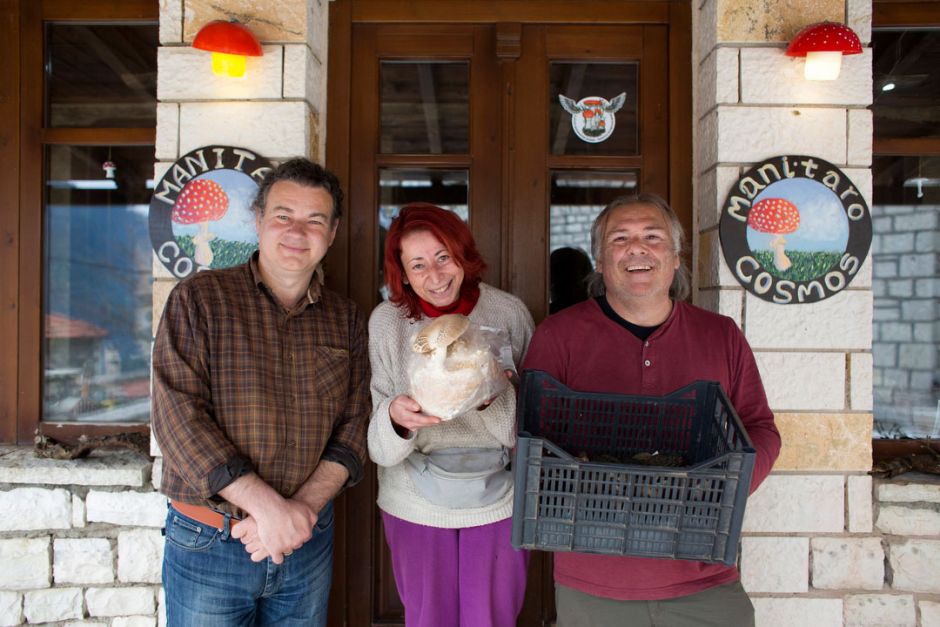 "Every mushroom has its own unique taste and texture and way of cooking," Panagiotis told IOCC staff. "It's a very big chapter of nutrition that we shouldn't forget." Mushrooms are mentioned in ancient Greek texts, and local lore tells of 20th-century villagers who survived war and extreme poverty by foraging for mushrooms.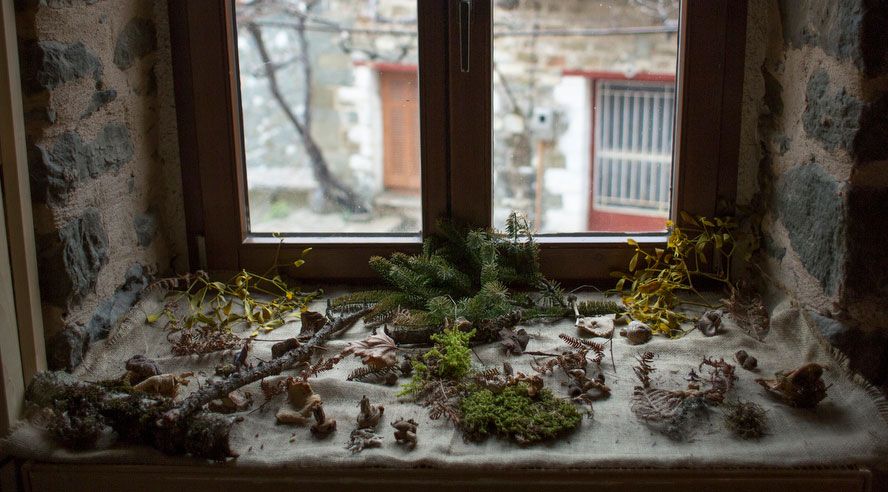 As a participant in IOCC's Give for Greece program, Aenaos Roi received equipment, including a new oven that has sped up production of popular items. "We needed twice as much time before," Panagiotis said. "Now we feel that we're more ready," he went on, for the growing demands of sales and food exhibitions.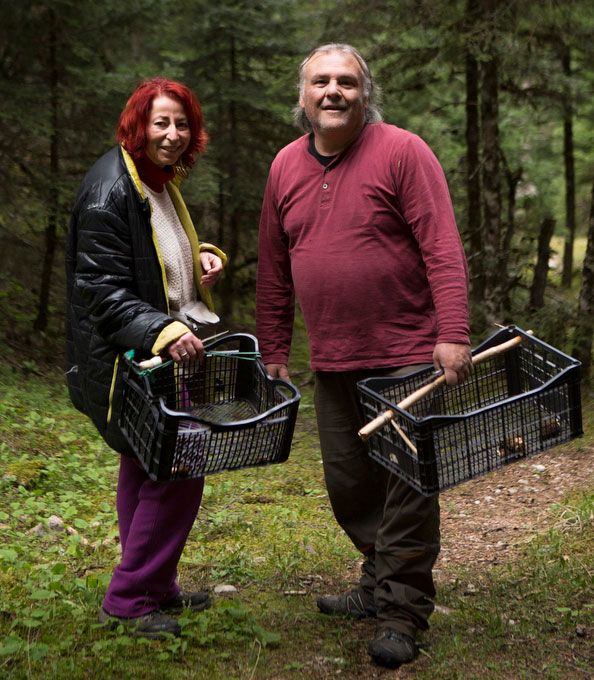 Perhaps more important, though, was the guidance of a business mentor through IOCC and Apostoli's collaboration with the executives of Kemel, a Greek nonprofit dedicated to supporting businesses. Panagiotis confided that he and Eirini were too romantic about mushrooms and not very business-minded, so they found the mentorship invaluable. "Thank God our mentor put us on the straight and narrow," he said. "We owe him a lot," Eirini added.
Since 2013, IOCC's Give for Greece program has helped address various needs as the country's economic crisis persisted. While agricultural development has been a component of the program all along, a 2017–2018 IOCC pilot project added mentorship, pairing five businesses with Kemel's experienced mentors, who have helped them create stronger business plans, improve productivity and marketing, and increase the businesses' long-term sustainability.
All images are courtesy of IOCC/Eirini Vourloumis.