United States: Next-Generation Service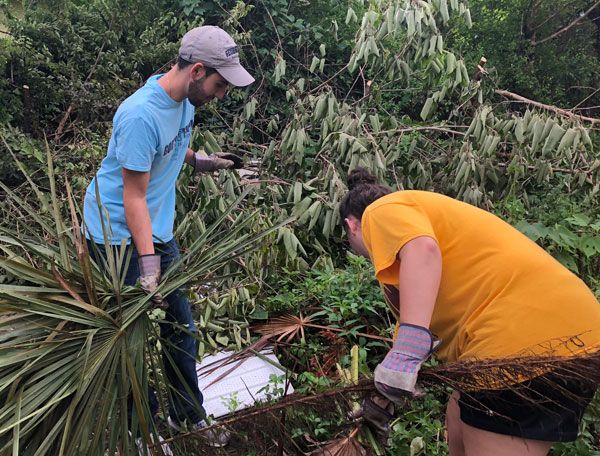 One aim of Serv-X-treme, IOCC's annual service-leadership conference for high-school juniors and seniors, is supporting its participants' long-term engagement in Orthodox service.
With this in mind, throughout summer 2018, groups of Serv-X-treme alumni have joined IOCC home builds to help families affected by Hurricanes Harvey and Irma in 2017. Disaster recovery may span years, and IOCC is committed to long-term investments wherever we serve. Home builds are one aspect of IOCC's recovery work, under the US program, and it's exciting that young people who've attended IOCC's service conference are partnering with IOCC again to put faith into action.