US: Serv-X-Treme Alumni, Orthodox Seminarians Support Long-Term Recovery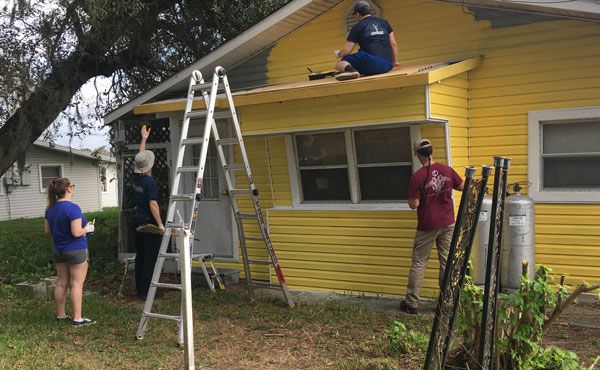 When disaster damages a home, emergency response is only the beginning. Rebuilding and recovering can take years.
IOCC's Orthodox Action Teams, part of the US program, help meet immediate needs after a disaster but also assist later by repairing and rebuilding family homes. In January 2019, this work continued in Florida and Texas as part of long-term recovery efforts after Hurricanes Irma and Harvey.
A group of Serv-X-Treme alumni—past participants in IOCC's youth service-leadership conference—traveled to Crystal River, Florida, to work on a home damaged by Hurricane Irma in 2017. Homeowner Dee had moved into her elderly mother's house to care for her, and inherited the home when her mother passed away—shortly before Irma hit. Dee's smile was bright as she thanked volunteers.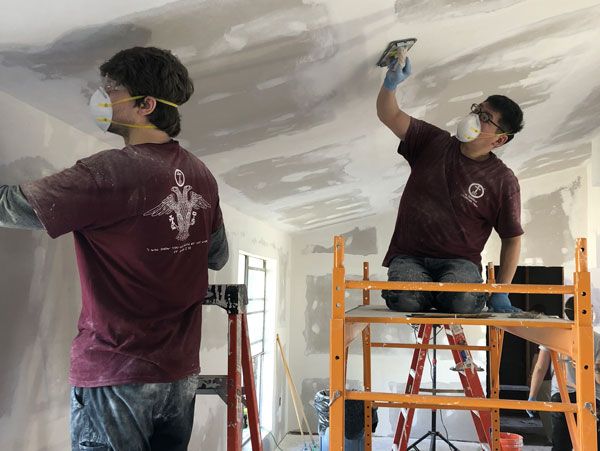 A week later, a team of Orthodox seminarians gathered in Houston, Texas, to help rebuild a home badly damaged by Hurricane Harvey. This was IOCC's sixth home build for seminarians, and participants hailed from six Orthodox seminaries across jurisdictions. In addition to working for four days to help repair a family home, the group had a chance to worship together at local Orthodox parishes in Houston and Galveston.
If you or someone you know would like to learn more about Orthodox Action Teams, find upcoming projects at iocc.org/actionteams.