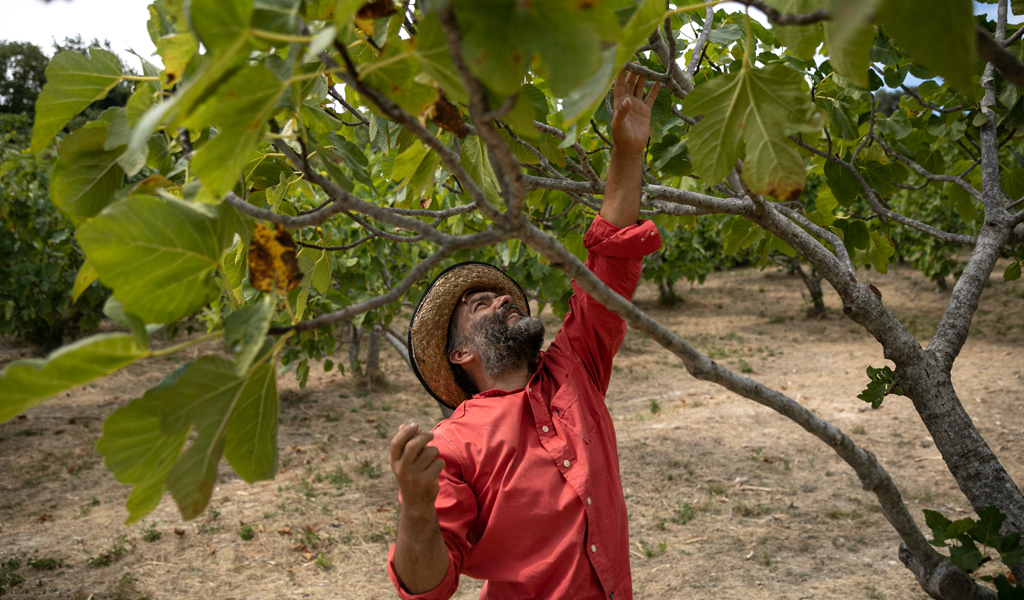 $100,000 Matching Challenge from John G. Rangos Charitable Foundation Supports International Orthodox Christian Charities in Greece
IOCC Co-Founder Inspires Additional Donations to IOCC's Greece Programming
Baltimore, Md. (May 20, 2021) — International Orthodox Christian Charities (IOCC) announced today that the John G. Rangos Sr. Charitable Foundation, based in Pittsburgh, has awarded IOCC $100,000 in funds as a matching challenge for ongoing work in Greece.
For the next month, this gift will double all donations supporting IOCC's Greece program, up to another $100,000.
Mr. John G. Rangos Sr., a co-founder of IOCC, initiated the foundation's generous gift in order to catalyze donations for IOCC's Greece initiatives. Through his foundation over the years, Mr. Rangos has given upwards of $3 million in monetary and in-kind support to IOCC's global work.
This additional $100,000 matching challenge is meant to encourage others to support the organization's emergency and long-term development programming in the country of Mr. Rangos's heritage, which still faces fallout from a decade-long economic recession, compounded by the pandemic.
IOCC, the humanitarian and development agency of the Assembly of Canonical Orthodox Bishops, has an operational presence in many places around the world—not only in Greece but also across the Middle East, including the Holy Land. IOCC programs aim to help people improve their lives, strengthening communities and fostering resilience amid hardship. As new needs arise, IOCC conducts assessments and works with local partners and stakeholders, including the Orthodox Church, to identify and offer the most impactful assistance. Every gift, large or small, is carefully stewarded to create lasting change for the people IOCC serves.
"Whether it's equipment, a hot meal, or medical care, the forward-looking help IOCC provides is a way you can make a lasting impact," said Mr. Rangos. "IOCC gives Orthodox Christians a way to do Christ's work in the world…. Especially in precarious times when so many people are suffering, whether it's Greece's economic crisis or the tumult we see now in the Holy Land, IOCC is there to help us answer Christ's calling in Matthew 25 to feed the hungry, care for the sick, and clothe those who have nothing."
To have your gift for Greece matched as part of this campaign, visit iocc.org/greecematch21 before June 20, 2021.
###
International Orthodox Christian Charities (IOCC) is the humanitarian relief and development agency of the Assembly of Canonical Bishops of the United States of America. Since its inception in 1992, IOCC has provided more than $715 million in humanitarian relief and sustainable development programs in over 60 countries worldwide. Today, IOCC applies its expertise in humanitarian response to natural and manmade crises in Africa, Europe, the Middle East, and the United States, offering assistance based solely on need. Learn more at iocc.org and follow us @IOCCRelief on Twitter, Instagram, and Facebook.