International Orthodox Christian Charities Announces Virtual 5K Fundraiser
First Nationwide Online Event to Support Global Humanitarian Work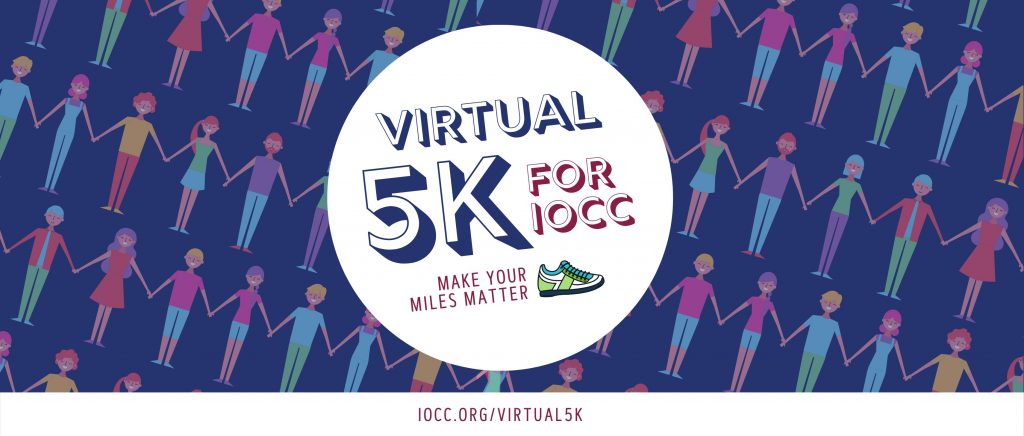 Baltimore, Md. (June 24, 2020) – Offering supporters around the US and the world a safe way to support its mission during the ongoing pandemic, International Orthodox Christian Charities (IOCC) is holding its first ever Virtual 5K on Saturday, June 27, 2020.
Participants are gearing up to run, walk, bike, or otherwise move through 5 kilometers (3.1 miles)—physically separate from one another but united in their cause. With the in-person fundraisers IOCC supporters know and love on hold for health and safety reasons, volunteers looking to support IOCC's worldwide humanitarian work are invited to join this virtual "race." Those who do will complete the course of their choosing anytime on race day.
After signing up at iocc.org/5K, registrants receive a race bib to download and print, plus a personal fundraising page to customize and share with friends and relatives. Everyone who completes the race will receive a virtual medal, and the top three fundraisers will receive a thank-you gift of a handcrafted item from a country where IOCC works.
"Inside or out, going up and down stairs or on a treadmill or around the block, we'll all be racing for IOCC at the same time," said Christina Meares, IOCC's Manager of Outreach, Donor Engagement, and Special Events. "Run, walk, bike, dance—it doesn't matter. This is a really fun way to stay connected, feel part of a greater cause, and make a difference for people in need."
Register for the 5K, or donate to support participants at iocc.org/5K. All funds raised will support IOCC's ongoing humanitarian and development work around the world.
As many across the country and around the world remain separated by physical distance and concerned for their well-being, IOCC offers a common cause to rally around—and a philanthropic start to the summer. As the organization responds to both long-standing needs and new ones that arise in a rapidly changing world, supporters now have a fresh virtual way to stay connected to the cause.
###
International Orthodox Christian Charities (IOCC) is the humanitarian relief and development agency of the Assembly of Canonical Bishops of the United States of America. Since its inception in 1992, IOCC has provided more than $715 million in humanitarian relief and sustainable development programs in over 60 countries worldwide. Today, IOCC applies its expertise in humanitarian response to natural and manmade crises in Africa, Europe, the Middle East, and the United States, offering assistance based solely on need. Learn more at iocc.org and follow @IOCCRelief on Twitter, Instagram, and Facebook.