International Orthodox Christian Charities Offers Year-Round New Start
Worldwide Programs Foster Sustainable Change at New Year and Beyond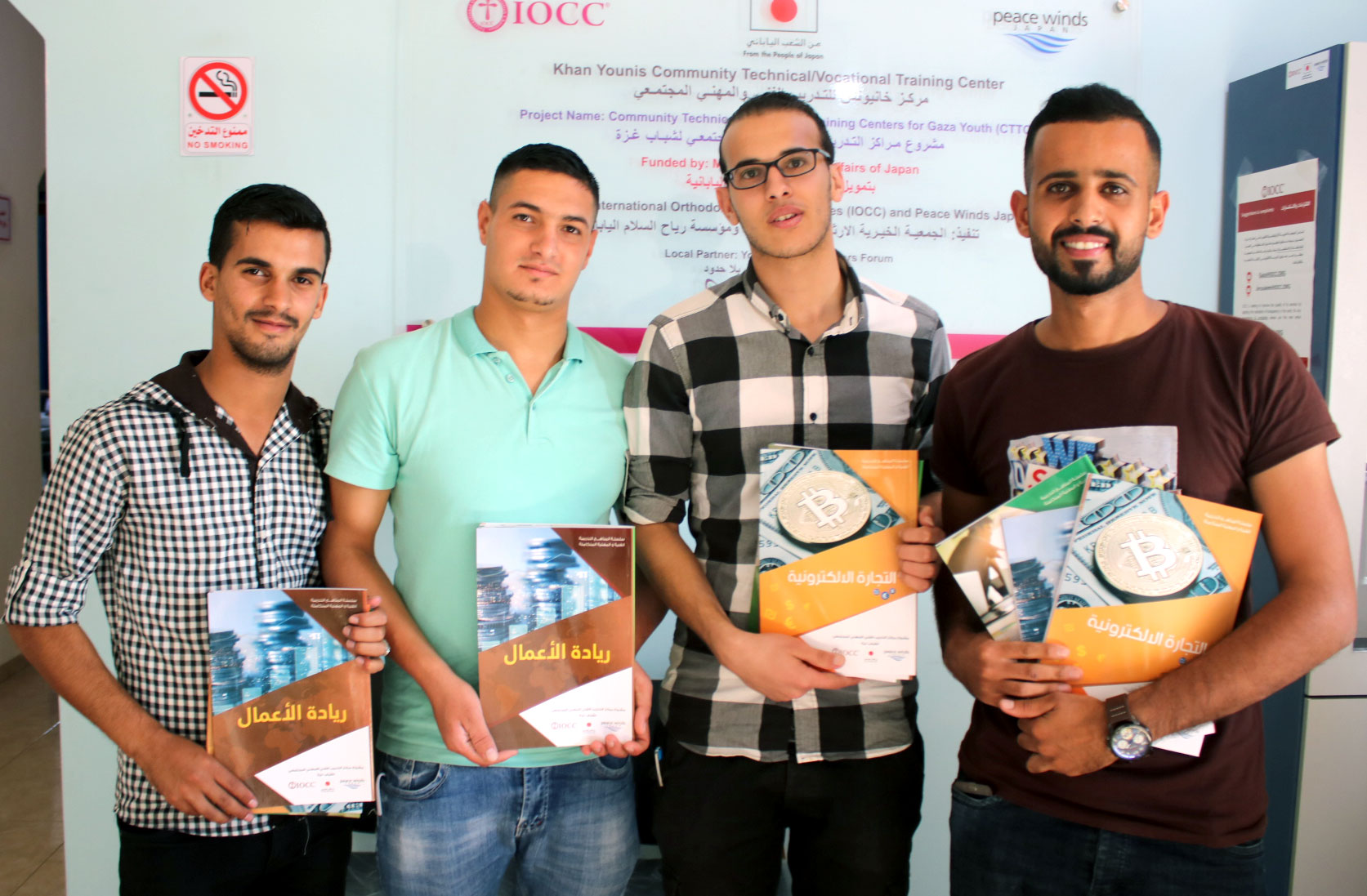 Baltimore, Maryland (January 29, 2020) – While a new calendar year marks one kind of new beginning, International Orthodox Christian Charities (IOCC) offers year-round assistance that helps millions each year make a fresh start as they overcome hardship and work toward sustainable change for themselves and their families.
In addition to emergency relief, IOCC works across multiple humanitarian sectors—like creating economic opportunity and improving access to education—to help communities around the world invest in long-term development.
In 2019, for example, IOCC provided more than 890 microloans in Bosnia and Herzegovina, where recipients started or expanded small businesses, created jobs, or accessed higher education. Traditional lending often isn't available to these borrowers, so IOCC loans—totaling over $25 million since the program started, with a 99% repayment rate—offer a jump-start to recipients and their communities.
Education likewise offers students a new beginning, whether that means completing secondary school in rural Uganda or getting vocational training in the Holy Land to work in emerging fields like cell-phone maintenance and solar-panel installation. Each of these IOCC programs serves hundreds, equipping young women and men for new possibilities.
"The idea is that, by God's grace, everyone IOCC works with will be able to improve their lives, making a new start. Tailoring the work to each context and community gives the people we serve new ways to build their future," said IOCC Executive Director and CEO Constantine Triantafilou.
While it began as an emergency-relief organization responding to acute crises in the 1990s, IOCC now also addresses longer-term needs with development programming. In the US, it does both, organizing teams of volunteers in the immediate wake of natural disasters and throughout the recovery phase as families rebuild. Elsewhere, in addition to economic opportunity and education assistance, IOCC also invests in water infrastructure, agricultural equipment and training, and community-based outreach that helps ensure the longevity of changes in a given area.
To read more about IOCC's ongoing humanitarian and development work, visit iocc.org. Donations can be made online or by contacting IOCC at 410.243.9820.
###
International Orthodox Christian Charities (IOCC) is the humanitarian and development agency of the Assembly of Canonical Bishops of the United States of America. Since its inception in 1992, IOCC has provided more than $692 million in humanitarian relief and sustainable development programs in over 60 countries worldwide. Today, IOCC applies its expertise in humanitarian response to natural and manmade crises in Africa, Europe, the Middle East, and the United States, offering assistance based solely on need. Learn more at iocc.org and follow @IOCCRelief on Twitter, Instagram, and Facebook.