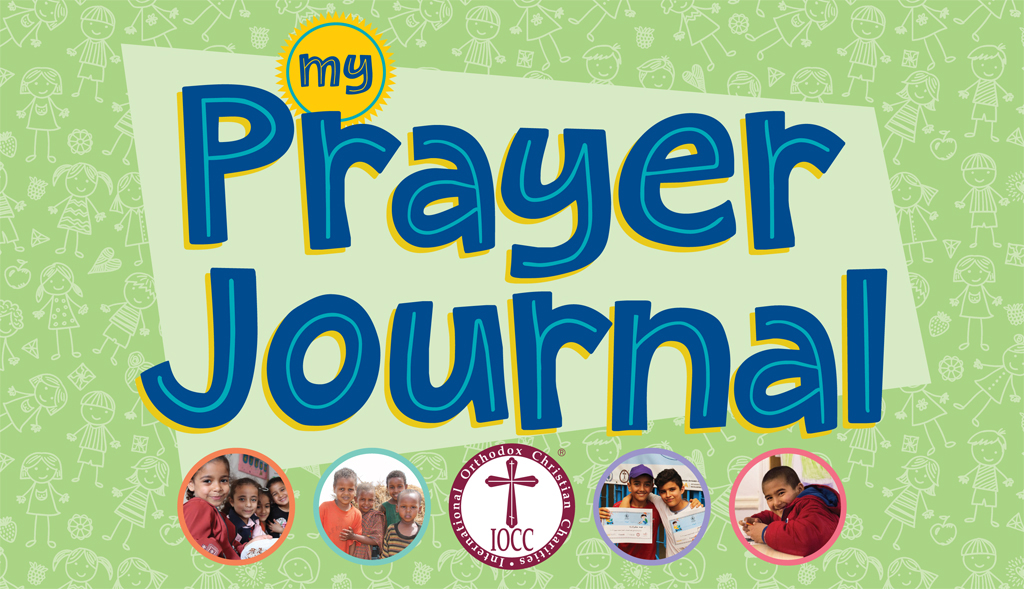 International Orthodox Christian Charities Releases Latest Prayer Journal
New Reflections, Inspiring Stories Address Children, Adults, Sunday Schools
Baltimore, Md. (September 15, 2021) — International Orthodox Christian Charities (IOCC) this month released the newest edition of its prayer journal, an inspirational publication offering glimpses of its humanitarian and development work in the US and overseas.
Anchored in the teachings of IOCC's core scripture, Matthew 25:35–36, 40, the brightly colored booklet incorporates photos from IOCC programs, reflections on caring for others in practical ways, daily Orthodox prayers, and activities for various age groups that families or Sunday School classes can complete together.
Long a popular piece with supporters, the latest prayer journal highlights the connection between IOCC's programs and Christ's call to serve Him by serving others. Each chapter covers content regarding basic human needs (such as safe water and nourishing food) and shares ways that readers can serve Christ by meeting those needs through IOCC.
Designed with young audiences in mind, the prayer journal has appeal across generations and may be used for individual or family reflections. It is also a resource for Sunday School teachers and directors, meant to be used especially in the weeks leading up to IOCC Sunday. Falling this year on November 21, IOCC Sunday has been designated by the Assembly of Canonical Orthodox Bishops of the United States of America as a day to lift up IOCC's work and mission.
"The core of what IOCC does is helping people," said IOCC Executive Director and CEO Constantine Triantafilou, "and the prayer journal vividly shares some ways we offer this help. It doesn't matter where people are or even whether we know them. The Gospel teaches that when we serve other people, we serve and honor Christ."
Samples of the print IOCC prayer journal will be mailed to Orthodox parishes across the country. View and download a PDF version from iocc.org/prayerjournal, or request additional print copies using the form at iocc.org/orderprayerjournal.
To support IOCC's work with a financial gift, please contact IOCC online (iocc.org/donate) or by phone (877.803.4622).
###
International Orthodox Christian Charities (IOCC) is the humanitarian and development agency of the Assembly of Canonical Bishops of the United States of America. Since its inception in 1992, IOCC has provided more than $742 million in humanitarian relief and sustainable development programs in over 60 countries worldwide. Today, IOCC applies its expertise in humanitarian response to natural and manmade crises in Africa, Europe, the Middle East, and the United States, offering assistance based solely on need. Learn more at iocc.org and follow @IOCCRelief on Twitter, Instagram, and Facebook.