Lenten Reflections from International Orthodox Christian Charities Provide Spiritual Encouragement
Baltimore-DC Clergy Offer Annual Meditations for Season of Preparation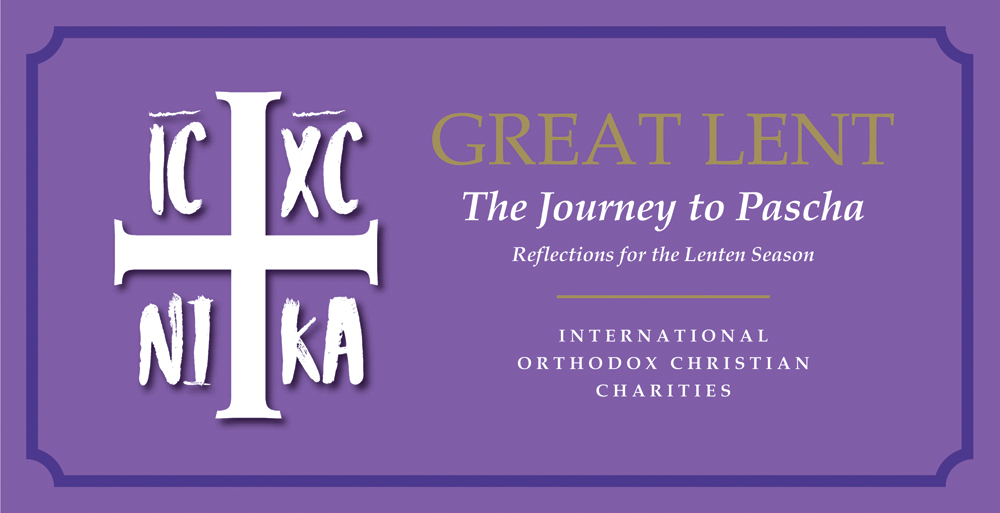 Baltimore, Md. (March 12, 2020) – In what's now an annual tradition, International Orthodox Christian Charities (IOCC) has published a booklet of spiritual reflections as a resource for the Lenten season.
Designed to encourage Christians during the Great Fast, this small booklet includes iconography for each Sunday of Lent and inspirational reflections from clergy who serve in IOCC's headquarters region of Baltimore and Washington, DC. Each author ties that Sunday's theme to the work of repentance and to IOCC's mission of service.
During this season of repentance and preparation for Pascha, the Church's greatest feast, this tool is meant to provide additional encouragement along the way.
The booklet opens with a message from His Eminence Metropolitan Nicolae of the Romanian Orthodox Metropolia of the Americas, liaison to IOCC from the Assembly of Canonical Orthodox Bishops of the United States of America.
"Great Lent … parallels, briefly, our human life," His Eminence writes, inviting readers to undertake the spiritual journey of Great Lent, with all its challenges. "We will surely stumble, yet we repent and return, hoping in God's mercy." His Eminence invites readers to collaborate with IOCC in service that honors Christ, working to meet the needs of people facing hardship, wherever they may be.
IOCC's print booklet of Lenten reflections can be requested by calling 877.803.4622 (IOCC) or by emailing relief@iocc.org. A digital version is available to download at iocc.org/lent.
###
International Orthodox Christian Charities (IOCC) is the humanitarian relief and development agency of the Assembly of Canonical Bishops of the United States of America. Since its inception in 1992, IOCC has provided more than $692 million in humanitarian relief and sustainable development programs in over 60 countries worldwide. Today, IOCC applies its expertise in humanitarian response to natural and manmade crises in Africa, Europe, the Middle East, and the United States, offering assistance based solely on need. Learn more at iocc.org and follow us @IOCCRelief on Twitter, Instagram, and Facebook.