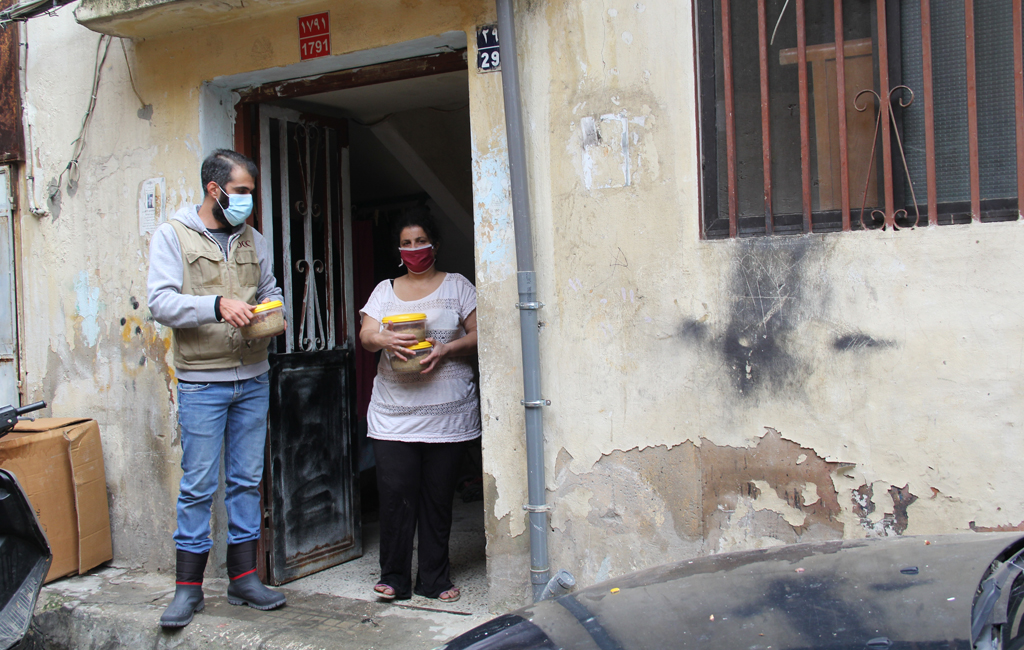 World Council of Churches Recognizes International Orthodox Christian Charities as a Specialized Ministry
IOCC Joins Ranks of Ministries Dedicated to Ecumenical Partnership in Service
Baltimore, Md. (July 20, 2021) — At the June 2021 meeting of the Central Committee of the World Council of Churches (WCC), International Orthodox Christian Charities (IOCC) was named a specialized ministry in a working relationship with the WCC, reflecting shared commitment to service.
Since its inception, IOCC has collaborated with the WCC on various emergency relief initiatives. This recognition as a specialized ministry is the culmination of a long and productive relationship focused on service. For IOCC, the designation broadens channels of communication and partnership, as the WCC convenes a roundtable of specialized ministries. IOCC shares with the WCC a focus on diakonia, or service, with both groups citing Christ's call in Matthew 25 to serve Him by serving the people around us.
"As a pan-Orthodox service organization, IOCC is an example of what we can accomplish when we work toward a common cause," said Constantine Triantafilou, IOCC's Executive Director and CEO. "Ecumenical partnerships have always been key to IOCC's work. When we join forces to serve people who need help, ultimately, we are more effective. That means we can reach more people and get them the practical help they need, answering Christ's call."
As a fellowship of 350 churches from over 110 countries worldwide, including many Eastern and Oriental Orthodox jurisdictions — among them the Ecumenical Patriarchate — the WCC represents over 500 million Christians. IOCC has been engaged with the WCC for many years, and the designation as a specialized ministry both confirms and strengthens that relationship.
###
International Orthodox Christian Charities (IOCC) is the humanitarian relief and development agency of the Assembly of Canonical Bishops of the United States of America. Since its inception in 1992, IOCC has provided more than $742 million in humanitarian relief and sustainable development programs in over 60 countries worldwide. Today, IOCC applies its expertise in humanitarian response to natural and manmade crises in Africa, Europe, the Middle East, and the United States, offering assistance based solely on need. Learn more at iocc.org and follow us @IOCCRelief on Twitter, Instagram, and Facebook.