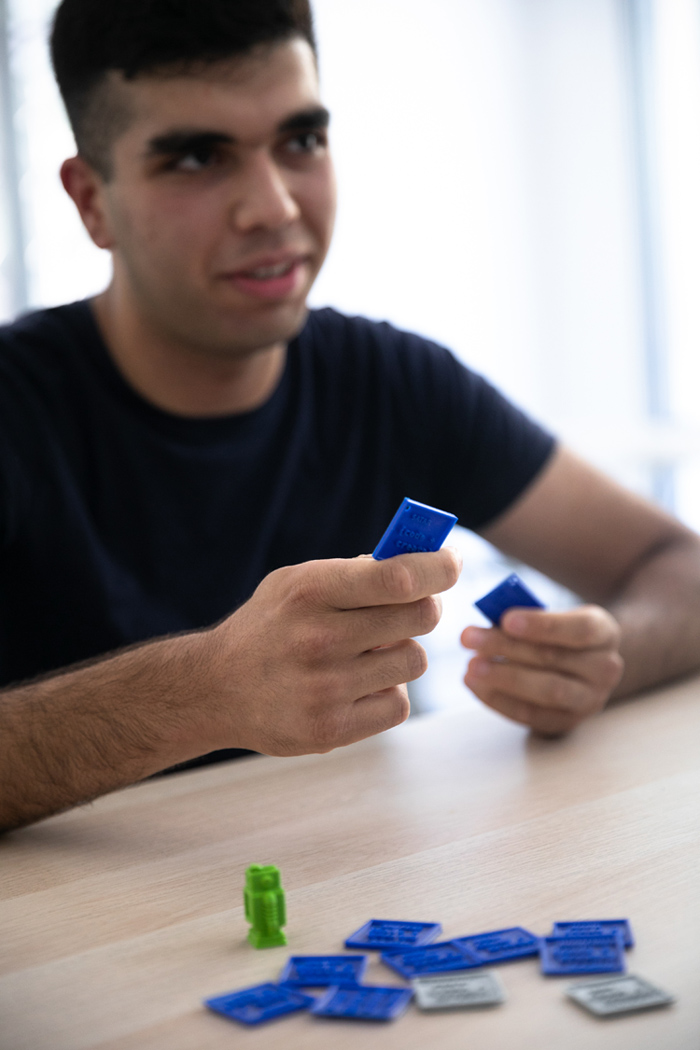 Education offers a path out of poverty and toward opportunity to earn a reliable, dignified living. Few investments have a more pronounced long-term impact, particularly when instructors are imparting in-demand "hard" skills.
In Greece, IOCC supports Code+Create educational courses with partners Open Technologies Alliance (GFOSS) and Apostoli. These courses are available to help equip unemployed Greek and refugee youth in Athens with high-tech skills. Whether students pursue the courses to support themselves in the near term or to launch a long-term, rewarding career, the results are clear.
Code+Create students represent a range of backgrounds and aspirations — for instance, George is Greek by birth and studying to be a software engineer. Abed was born and raised in Greece but has family ties to Syria; he is working toward starting a career in tech. Winnie came to Greece from Kenya and is studying nursing. All three have taken classes through Code+Create, and had only good things to say about the opportunity. Last year, instruction moved online due to the COVID-19 pandemic, but students and instructors are still finding ways to maintain the program's famously collaborative learning environment.
This Lent, you can help change the lives of young people — and of so many others — in Greece and around the world.