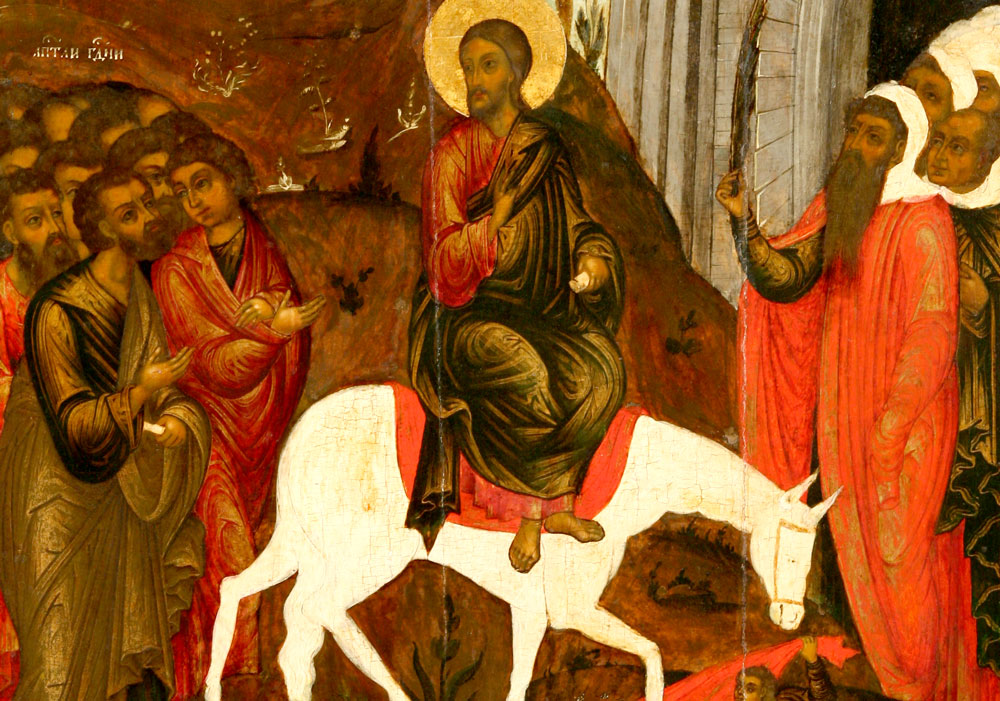 Hosanna! Blessed is He who comes in the name of the Lord! —John 12:13
The final Sunday before Resurrection marks Christ's Triumphal Entry into Jerusalem: we have nearly reached the end of the Lenten journey.
We enter Holy Week as our Lord entered the holy city; we see the Cross before us, a somber yet hopeful sign. As we follow Christ's final days in the Holy Week services, we move ever closer both to His death and to His Resurrection. Because Christ gives so generously of Himself—on the Cross and in the Eucharist—we dare to offer ourselves to His service.
As we continue our journey during Holy Week and beyond, may we imitate first the One who emptied Himself! May we find assurance in His victory over death, placing in him the hope of our salvation!
Come, all the faithful, let us worship the holy Resurrection of Christ; for behold, through the Cross, joy has come into all the world. —Prayer after the Sunday Matins Gospel
This week's reflection is written by His Eminence Metropolitan Nicolae, Romanian Orthodox Metropolia of the Americas & Liaison to IOCC from the Assembly of Canonical Orthodox Bishops of the United States.