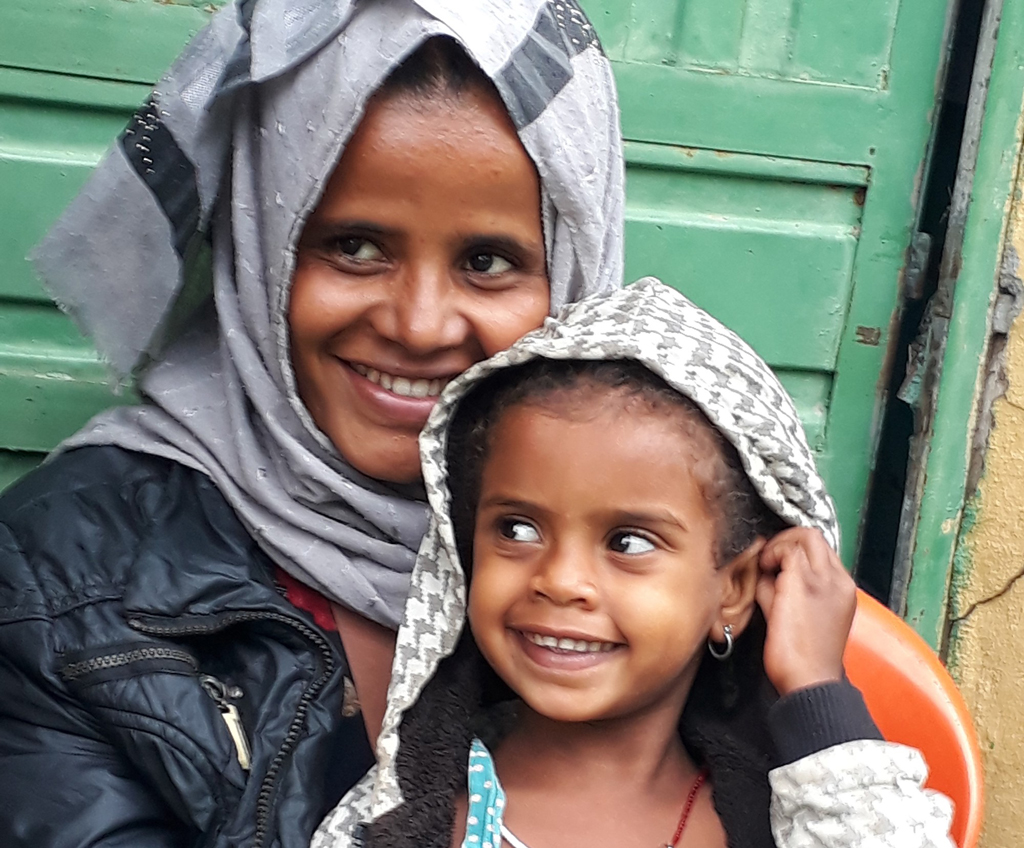 "God intervened, and my child is very well," said Aregu, a 25-year-old Ethiopian mother. "I am very happy."
Aregu was talking about her daughter Mekiya, age 3, who was screened and diagnosed with acute malnutrition through an IOCC program in rural Ethiopia. Although Aregu works as a day laborer, she has struggled to provide for her two children amid civil conflict, recurrent drought, and an overwhelming desert locust infestation. Mekiya was underweight, weak, and inactive.
In the area where Aregu and Mekiya live, acute malnutrition is increasing rapidly, made worse by compounding crises. IOCC helped address malnutrition among children under five and pregnant and lactating women through screening, treatment, and emergency food distributions. With treatment, including regular follow-ups with health extension workers, Mekiya reached a healthy, normal weight for her age. Now she has fully recovered, and, Aregu says, "She is active and happy."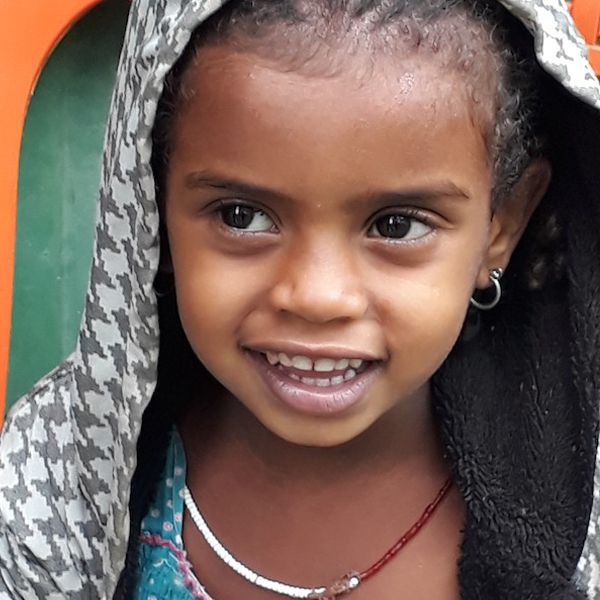 Working with the local government health structures, IOCC screened and provided nourishing food and vegetable oil to over 1,650 people through this program. Aregu and other parents also learned how to protect their children's health with nutritious foods and regular checkups at the nearby health center. Aregu told staff she was grateful and happy to have received the nutrition support through IOCC.