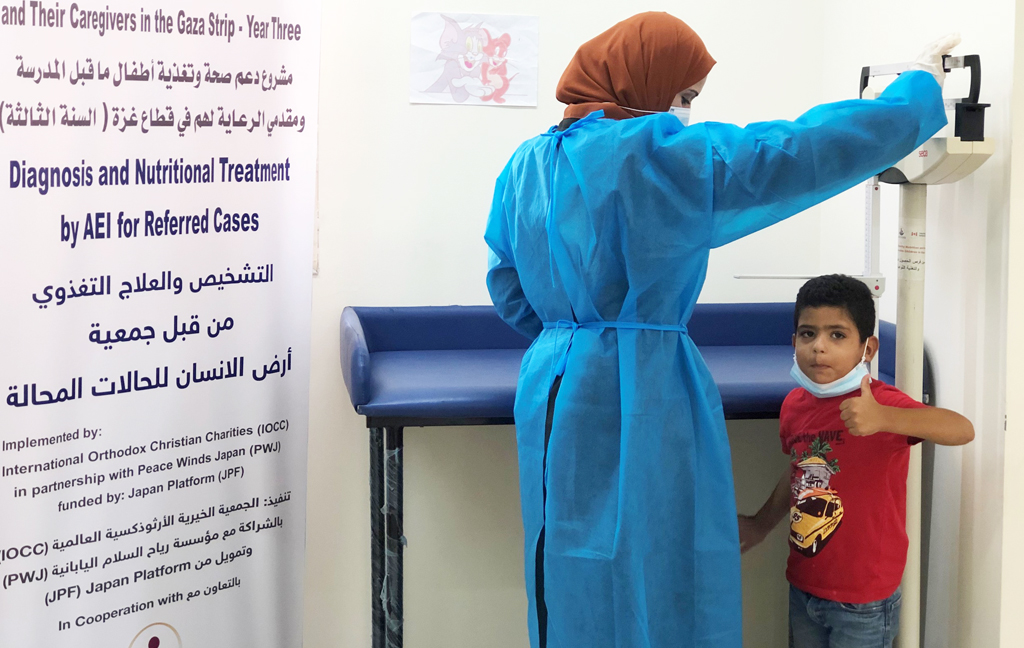 "Ahmed was always tired," his father said. "He had no appetite … and rarely wanted to play with kids." At just five years old, Ahmed was showing signs of malnutrition, which is all too common in Gaza, especially among small children. An IOCC program now in its third year is combatting this problem through screening for kids and training for parents and caregivers across underserved Gaza neighborhoods.
"I got excited when the kindergarten director phoned to tell us about a free health screening conducted by IOCC," Ahmed's father told staff. This screening was the first step in getting Ahmed and his two-year-old sister the nutritional support they needed. After diagnosis, the children were treated for anemia, severe wasting, and severe underweight. They received supplements, fortified meals, and follow-up appointments through the program, implemented by IOCC and partner Peace Winds Japan with support from Japan Platform.
Now Ahmed is stronger and more energetic, and his parents have shifted their family diet to better support both children's health. The IOCC program, Ahmed's father said, has a "great impact on building a healthy community." That's exactly what it's meant to do, one child and one family at a time.