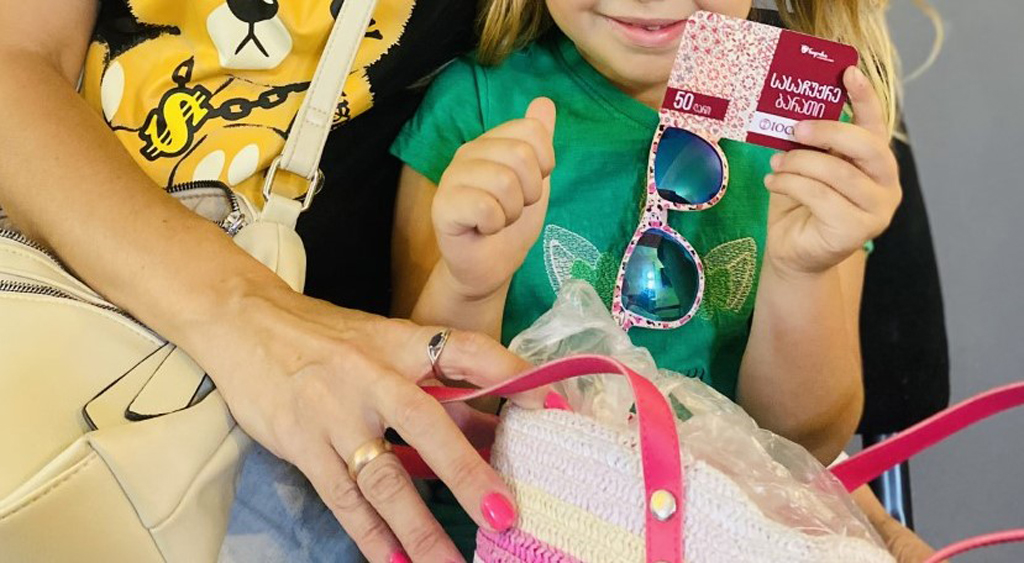 IOCC has worked in Georgia since 1994, when our response focused on serving people affected by conflict. Now, as Ukrainians cross national borders seeking safety, IOCC is still at work, partnering with the Church to meet immediate needs.
Through local Church partner Davitianni—the youth organization of the Georgian Patriarchate—IOCC is supporting Ukrainian refugees by meeting immediate needs for food and health items. Vouchers to a local supermarket chain allow recipients to shop for exactly what they need, tailoring the assistance to all kinds of situations.
In all, the program is assisting about 1,000 Ukrainian refugees with supermarket vouchers, especially pregnant women, single mothers, families with young children, people with disabilities, and people over 60. In addition, IOCC support is funding an information and distribution center to be a reliable source of information for Ukrainian refugees about housing opportunities and school options for children.