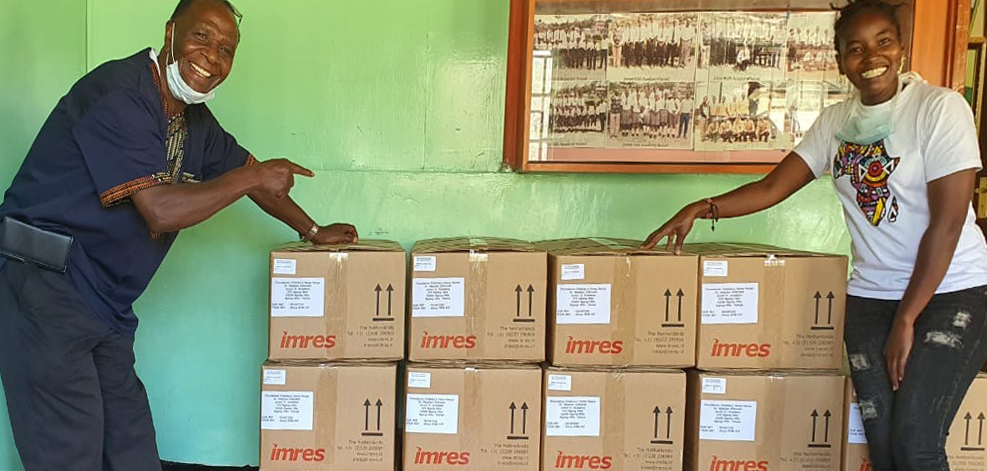 Shipments of medical supplies have long been a staple of IOCC's gifts-in-kind program, helping ensure that partners and other service organizations overseas have what they need to care for patients.
One recent shipment of pharmaceuticals sent items such as antibiotics, malaria treatment, and multivitamins to Kenya, where they were received by IOCC's local partner, Providence Children's Home. The home, which cares for 400 orphaned children and runs a free clinic serving its residents and the local community, will benefit from having these supplies on hand. In addition, a portion of the shipment was also received by the Greek Orthodox Patriarchate of Alexadria's Archdiocese of Nairobi and the Diocese of Kisumu and All Western Kenya, for use in clinics run by the Orthodox Church in Kenya.
Basics like these are more important than ever in the current global context, with health at the forefront. IOCC is grateful to be supporting the efforts of our partner organizations as they seek to serve those in greatest need.