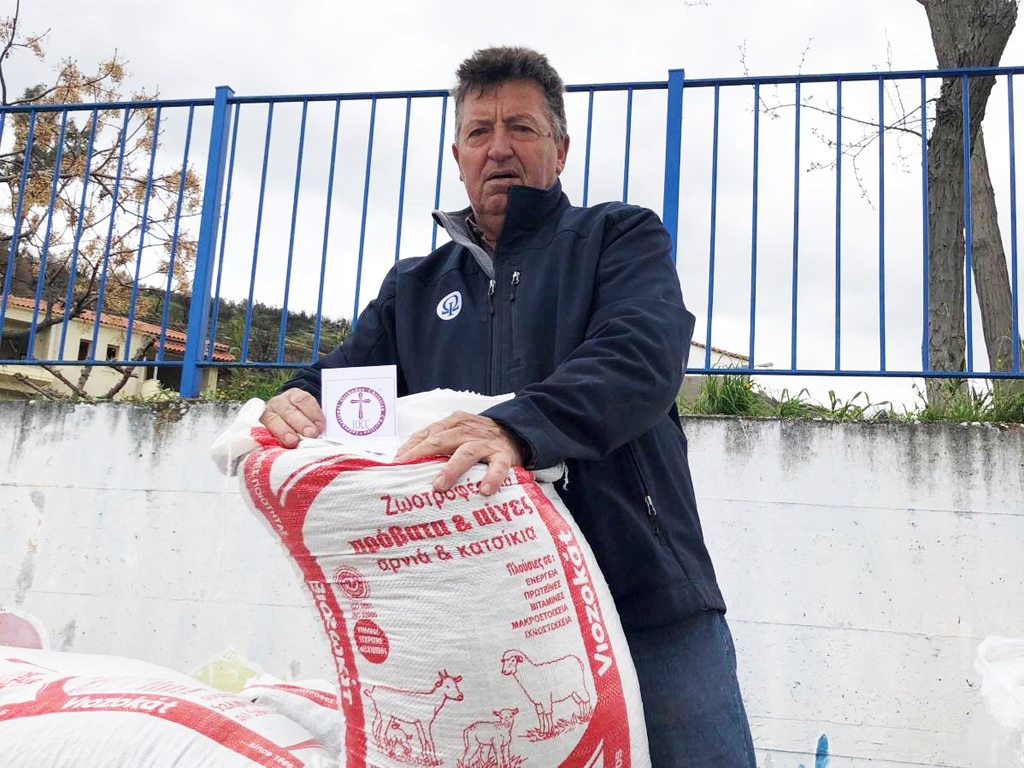 "It's God's gift to my farm and my family," said Ioannis, a farmer in northern Evia, Greece, who suffered substantial losses in last summer's fires.
He was referring to a donation of animal feed he recently received from IOCC, the latest effort in ongoing long-term response. "With rising feed prices," he told staff, "I had no idea how I'd be able to feed my goats and sheep."
IOCC is distributing over 500 tons of animal feed in fire-affected villages of Evia. Livestock farmers like Ioannis who lost feed, stables, and animals in the fires have welcomed this assistance. Compounding losses, conflict in Ukraine has raised grain prices in Greece making animal feed difficult to obtain. Greek livestock farmers, like the rest of the country, are also facing overall rising inflation, increasing costs even more.
Since the devastating fires hit Greece last summer, IOCC has been working to meet the needs of those who lost homes and businesses. IOCC's holistic approach included immediately supplying hygiene, food, and household necessities to those in need, as well as technical equipment to small businesses badly damaged in the fires. Animal feed is part of efforts to help businesses and farming families longer term.
With the support of partners such as the Greek Orthodox Archdiocese of America, a matching challenge from the George and Judy Marcus Foundation and the Jaharis Family Foundation, plus the generosity of individual donors across the US and around the world, IOCC is helping people rebuild their lives and communities on Evia.