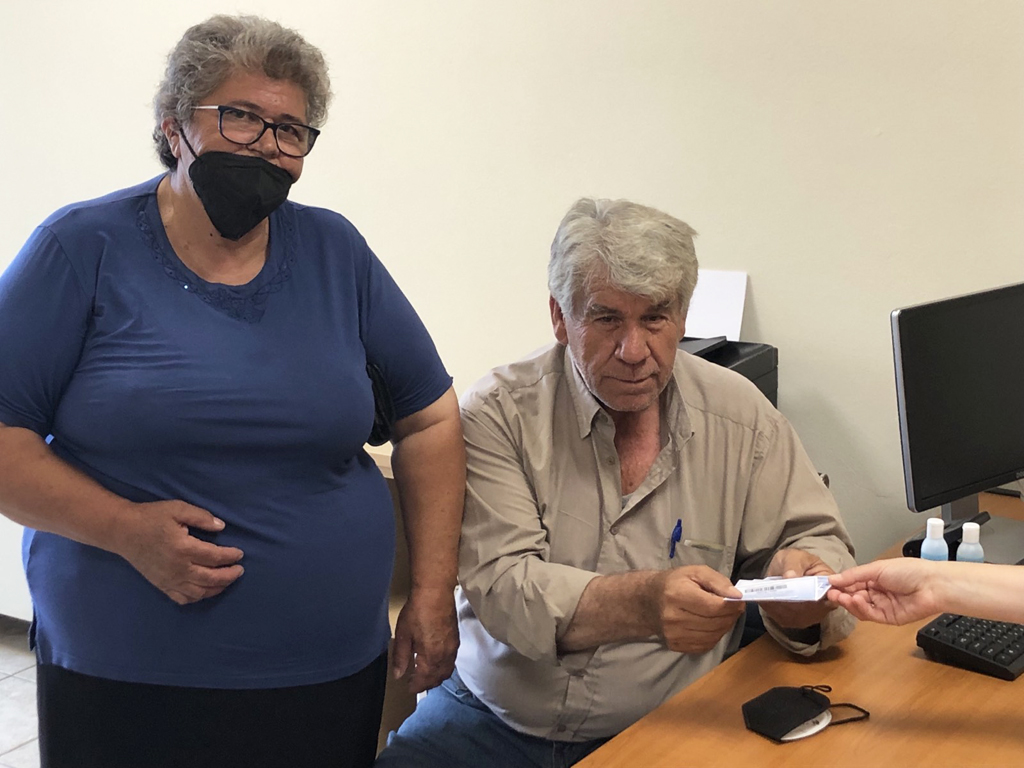 Helping Resin Collectors Recover
For generations, families on the Greek island of Evia have tapped plentiful Aleppo pine trees for their sticky resin—a vital component of many manufactured products.
In the summer of 2021, wildfires destroyed homes, businesses, and for many, a way of life. IOCC has been on the ground assessing needs and providing aid and has directly helped over 1,700 people. Among them are resin collectors Panagiota and Vassilis who have received supermarket vouchers and livestock feed for their small farm.
Read more about how IOCC, with the support of donors like the Greek Orthodox Archdiocese of America, the National Philoptochos Society, the Jaharis Family Foundation, and the George and Judy Marcus Family Foundation, is committed to long-term recovery work in Greece.