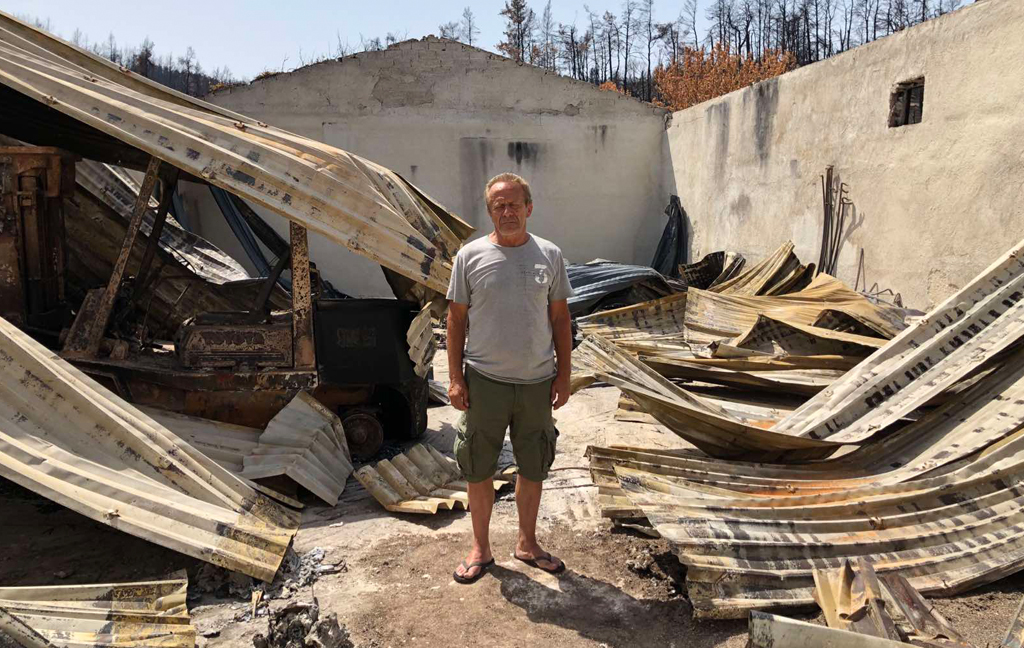 In the wake of this summer's devastating wildfires across Evia, Attica, and the Peloponnese in Greece, IOCC has been hard at work to help those affected. Following needs assessments and short-term initiatives to help meet survivors' immediate needs, IOCC has begun longer-term efforts to rebuild lives and livelihoods.
For example, IOCC is providing vouchers worth $1,250 each to over 120 families on the island of Evia and in Attica whose homes were damaged in the fires—especially those facing unemployment or with limited income. With the vouchers, each family can shop according to their individual household needs. Efforts are also underway to help fire-affected small-business owners reestablish their businesses with new equipment to replace losses, and to provide animal feed to livestock farmers who lost their supplies in the fires.
Watch for more updates as this work continues.