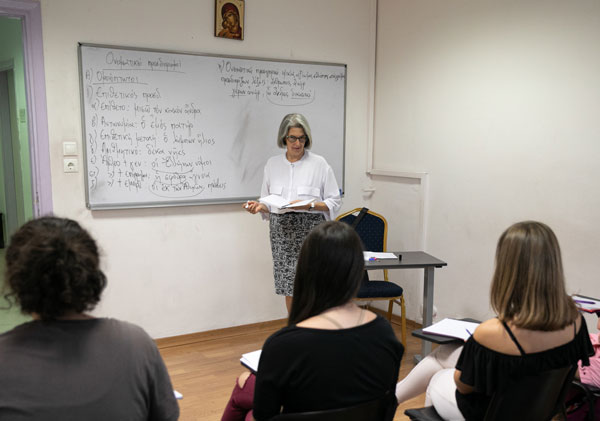 In Greece, it's not enough to attend public school. To pass university entrance exams, even hardworking students need extra tutoring (frontistirio), and that costs money every month—up to an average salary in Greece. The goal is to enter a public university, where tuition costs are covered by the Greek state.
To help talented students in Athens whose families can't afford frontistirio, IOCC works with Church partner Apostoli to offer high-quality tutoring—free of charge—through the Archdiocese of Athens' own frontistirio. About 70 volunteer educators teach high-achieving students who don't have access to tutoring, giving them a chance to pursue higher education.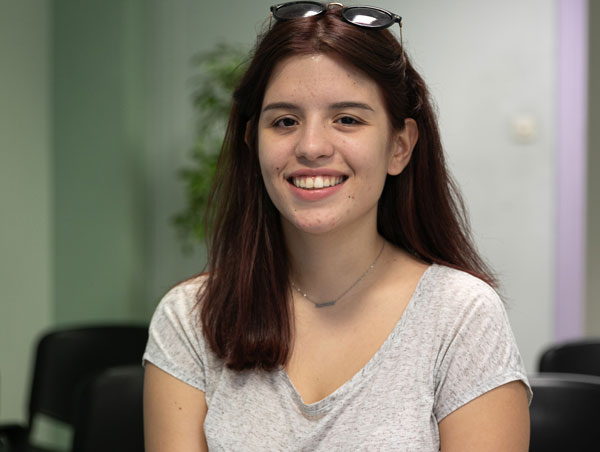 Some students ride public transport an hour each way to attend classes. It's worthwhile, they say; they know the tutoring will help them meet their goals. In 2019, the school saw 99.9% of its students pass exams, gaining admission to public university—most to their first-choice schools.
"I was so happy," said recent graduate Anastasia, who'll study this fall at the prestigious University of Athens School of Dentistry. It was her first choice, she said, but "I wasn't expecting it [so my family and I] all feel very excited."
The program began in 2012 and now serves between 175 and 200 middle- and high-school students annually, making university accessible to determined students who otherwise might not have the opportunity.