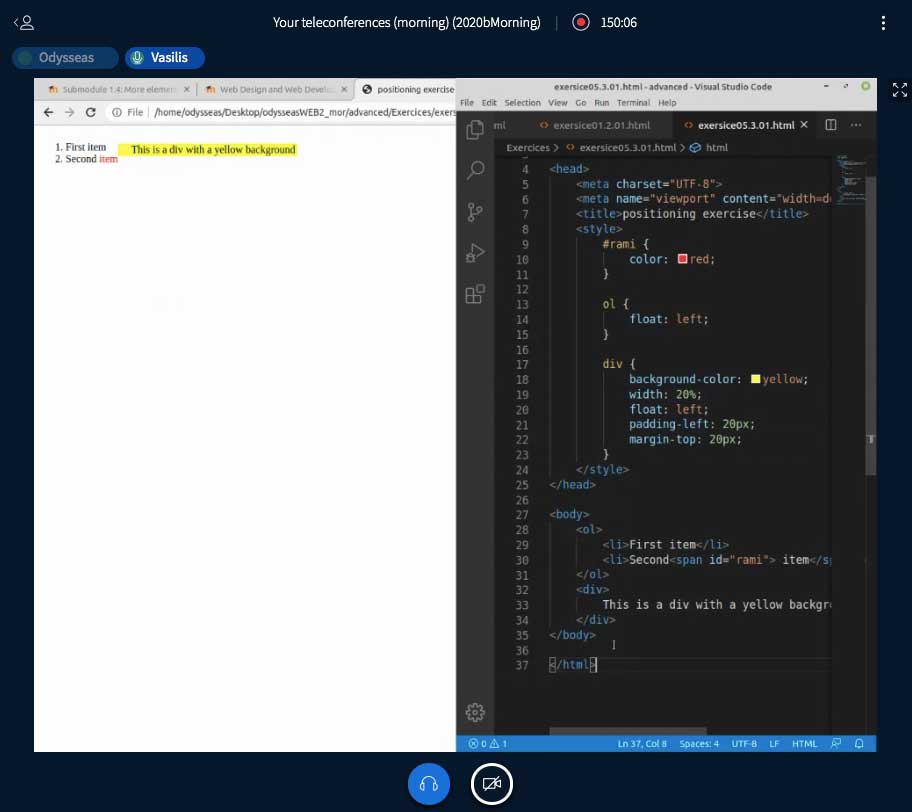 As part of adjustments to IOCC programming to help keep the people we serve (and our staff) safe during the pandemic, information and computer technology (ICT) courses offered by IOCC Greece partner GFOSS – Open Technologies Alliance, have moved to an online-only format.
These courses, part of the Code+Create program (a concept developed by Finn Church Aid in 2017), equip students from diverse backgrounds—some are out-of-work young adults from Greece, some are refugees or asylees from elsewhere—with in-demand skills around web design and tech literacy for the 21st century. The scope also fosters social integration, offering a forum to build friendships and collegial connections.
With the start of new courses in June, the in-person component has been replaced with regular lesson times held online. In these virtual sessions, students collaborate via platforms like Zoom and Moodle, which allow screensharing and interaction in real time.
While the distance-learning model necessarily limits the social aspect of these courses for students, the interactive learning and collaboration have continued with new platforms and routines. Courses haven't stopped, even during Greece's lockdown: the seamless switch to e-learning is protecting participants and allowing programs to move forward smoothly.