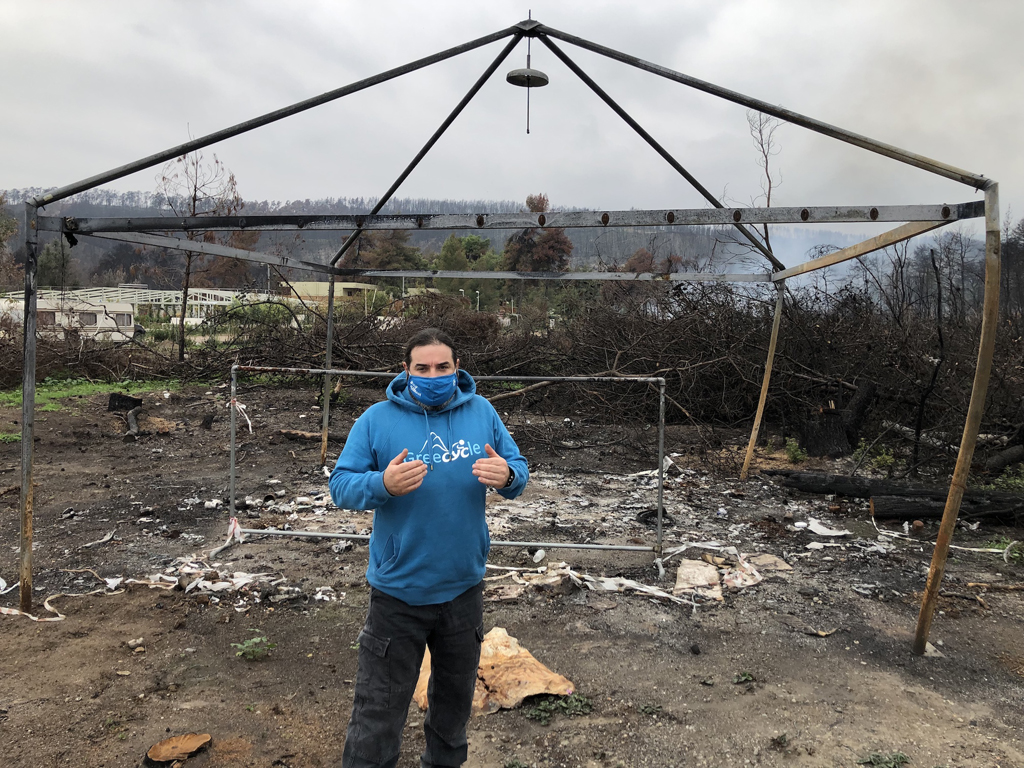 Since 2015, Ioannis has owned a bicycle-repair shop in a town on northern Evia, in Greece. In the summer, he offered bicycle rental and repairs. The rest of the year, he organized bike tours through northern Greece.
Ioannis dreamed of expanding his business—and was well on his way in summer 2021, when fires completely destroyed his shop. Ioannis, however, refused to give up on his dream.
He rebuilt his workshop as quickly as he could, and now he needed new equipment more than ever. IOCC's fire-relief program responded, supplying Ioannis with new tools to replace what he'd lost, and a state-of-the-art repair bench. Ioannis reopened his business in 2022.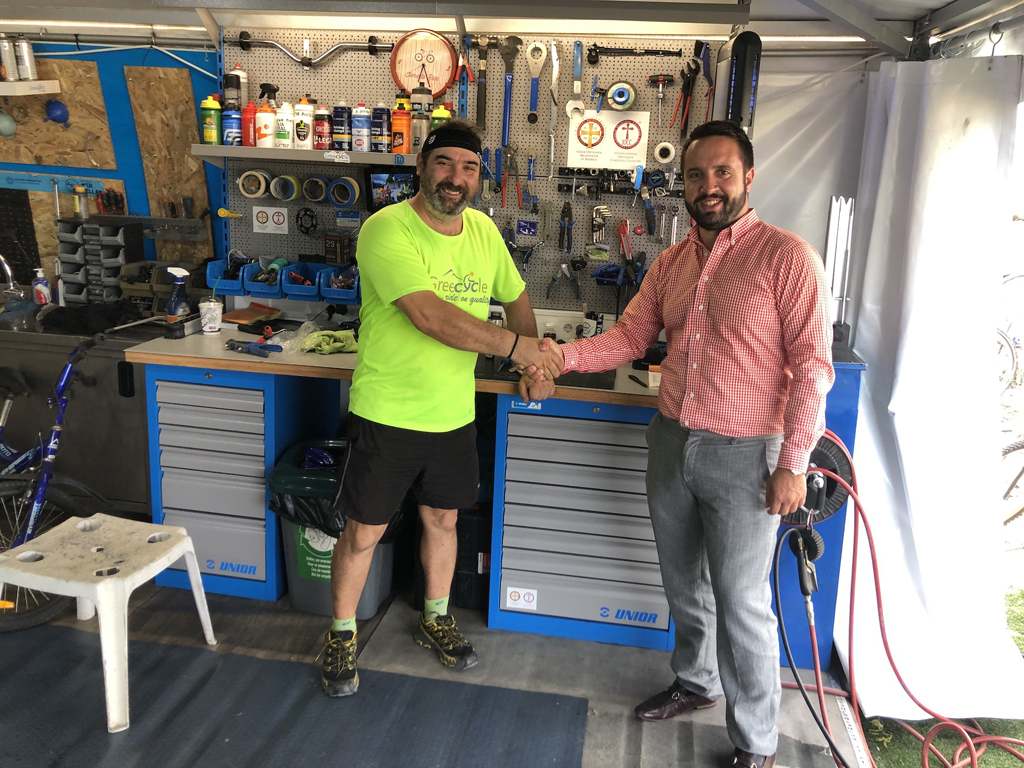 "This [equipment] will upgrade my work so much," Ioannis said. "I will finally be able to expand my market and repair bikes for big retailers in Athens and even from abroad. Now … my business is reborn from the ashes. Thank you, IOCC!"
With support from donors like the Greek Orthodox Archdiocese of America, the National Philoptochos Society, the Jaharis Family Foundation, and the George and Judy Marcus Family Foundation, as well as many individuals, IOCC is helping people like Ioannis not only recover but also grow their livelihoods and build for the future.