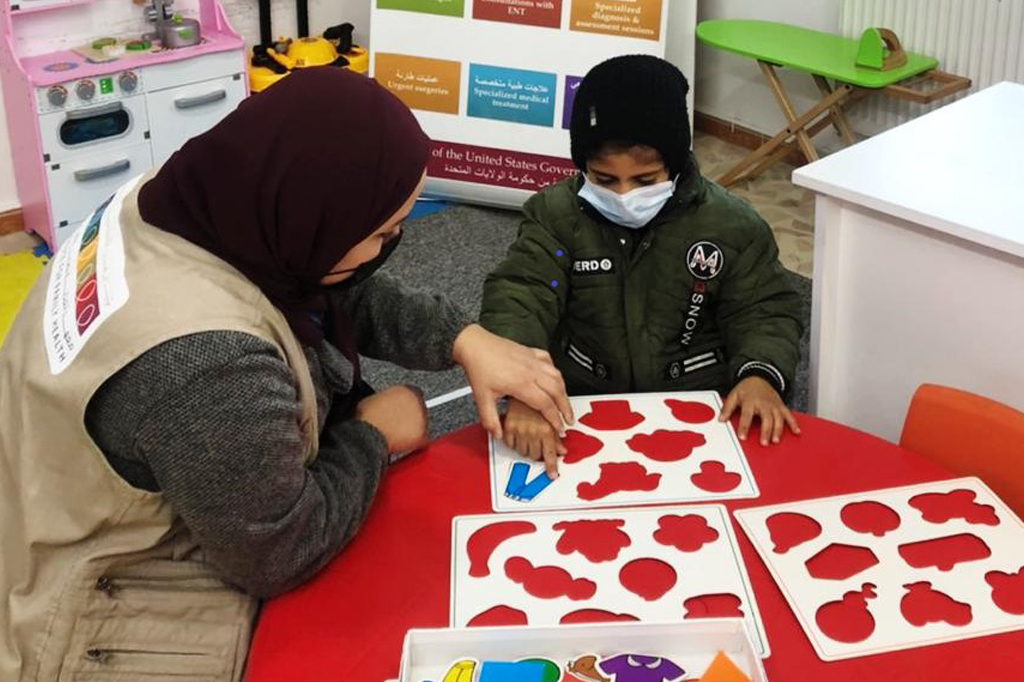 Leading Recovery Efforts Through Medical Expertise
"My only wish was for Adil to answer people when asked his name," said Reema, his mother.
Adil (all names changed) is a 7-year-old boy who was born to Syrian refugees in Jordan. Reema began to notice cognitive impairments as well as physical disabilities that prevented Adil from developing properly. Diagnosed with ADHD and a malformation of the ball-and-socket joint of his hip, Adil also had noticeable speech delays and behavioral challenges.
Though Adil began speech therapy, he still needed additional support. Reema continued searching and eventually took her son to an IOCC-supported clinic that's supported by a grant from the US Department of State and offers rehabilitation service for children like Adil. The team of disability specialists developed a comprehensive treatment plan for Adil, and after working with an occupational therapist, he can now answer basic questions like "What's your name?" His motor skills have also improved, and Adil continues growing his ability to interact with his teachers and fellow classmates.
We're grateful that people like you help IOCC provide specialized health programs for people in need, helping families like Reema and Adil shape brighter futures. Your support this Lent through IOCC helps continue this work, and other programs like it, around the world.