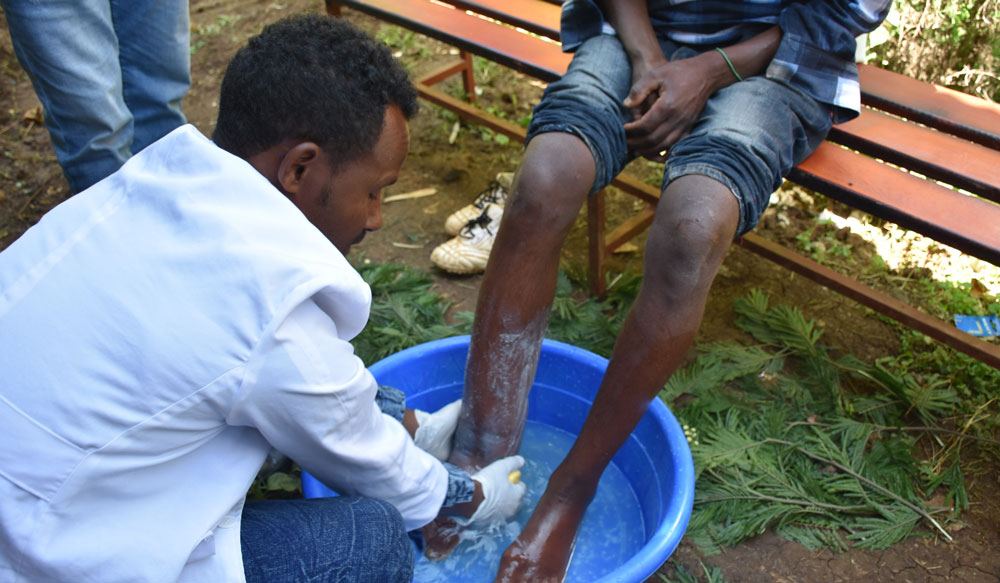 When you need to reach an entire community, where do you start?
For IOCC, it starts with the people in the community who can become ambassadors of a bigger message: religious leaders, educators, and volunteers.
IOCC's work in Ethiopia is a prime example of this model. While we focus on treating podoconiosis, a disfiguring and painful disease, we also focus on educating and informing others.
Since podoconiosis can be treated simply and inexpensively, patients often see dramatic results and can return to work, family, and community life.
By training leaders who can share this knowledge with their own circles, IOCC is empowering ambassadors to carry these messages back to their own communities.
So where does change begin? One person, and one life, at a time.
Can we count on you to make a gift this Lent that will help create lasting change around the world?