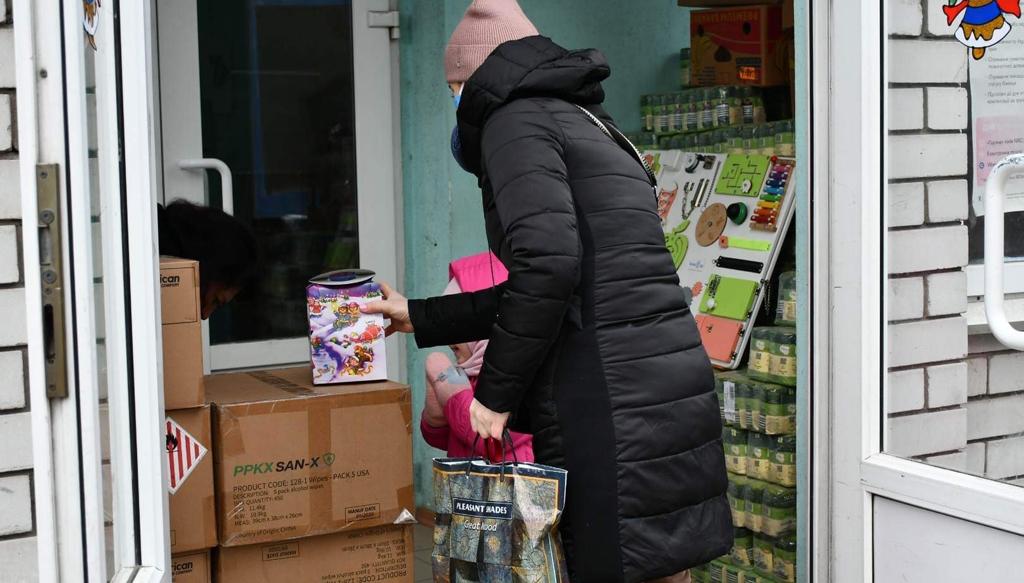 "Hard times make you stronger and help you realize the importance of helping others," said Lidiya, a Ukrainian mother displaced by the conflict (pseudonym used). "I do my best to be useful to my community in this difficult time."
Heavy bombardment destroyed houses and schools in Lidiya's hometown. With shops closed and food supplies dwindling, only bread was coming into the city—and it wasn't enough for everyone. Finally, when there was no light, water, or gas in their home, Lidiya left, taking her children to seek safety some 400 kilometers away.
Starting over in a new city was difficult. With help from relatives, Lidiya found an apartment, but she had no job or friends nearby and didn't know how to access resources like state assistance or humanitarian aid. That's when she learned about an IOCC-supported information center, a program made possible by partnerships with UMCOR and local organizations in Ukraine.
"Before I started visiting the center, my life … was very difficult," Lidiya said. "I had a feeling nobody cared about me and my children, and I didn't know whom to approach for help. The center became a place where I started feeling secure and feeling that I can be also useful and help others in my community."
At the center, Lidiya and her children now receive support from social workers, psychological counseling, and legal advice. The center also provides humanitarian aid like food, clothes, and medicine. With IOCC support, this very important hub is serving Maryna and thousands like her as they gather to find resources, help each other, and pray for the day they can return home.