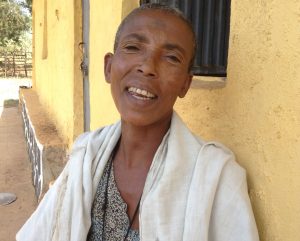 "My kids don't want me undertaking any more community work…. But how can I do that when I know there are so many people that need to learn about the treatment and prevention of this disease?"
Atalel does not have podoconiosis, but she's on an urgent mission to help those who do.
Atalel is the head of her community health group in rural Ethiopia. She attends monthly meetings and returns to her community to share health knowledge with her neighbors—including how to prevent and treat podo.
"The young health officers at the health center taught me about podo, and now I talk to people about it every day," said Atalel.
IOCC's podo work includes community leaders like Atalel, equipping locals to improve health in their own communities.
Don't miss your opportunity to join Atalel and IOCC's urgent mission to help stop podo. We still have a long way until we reach our goal!