Jordan: Communicating with Newfound Confidence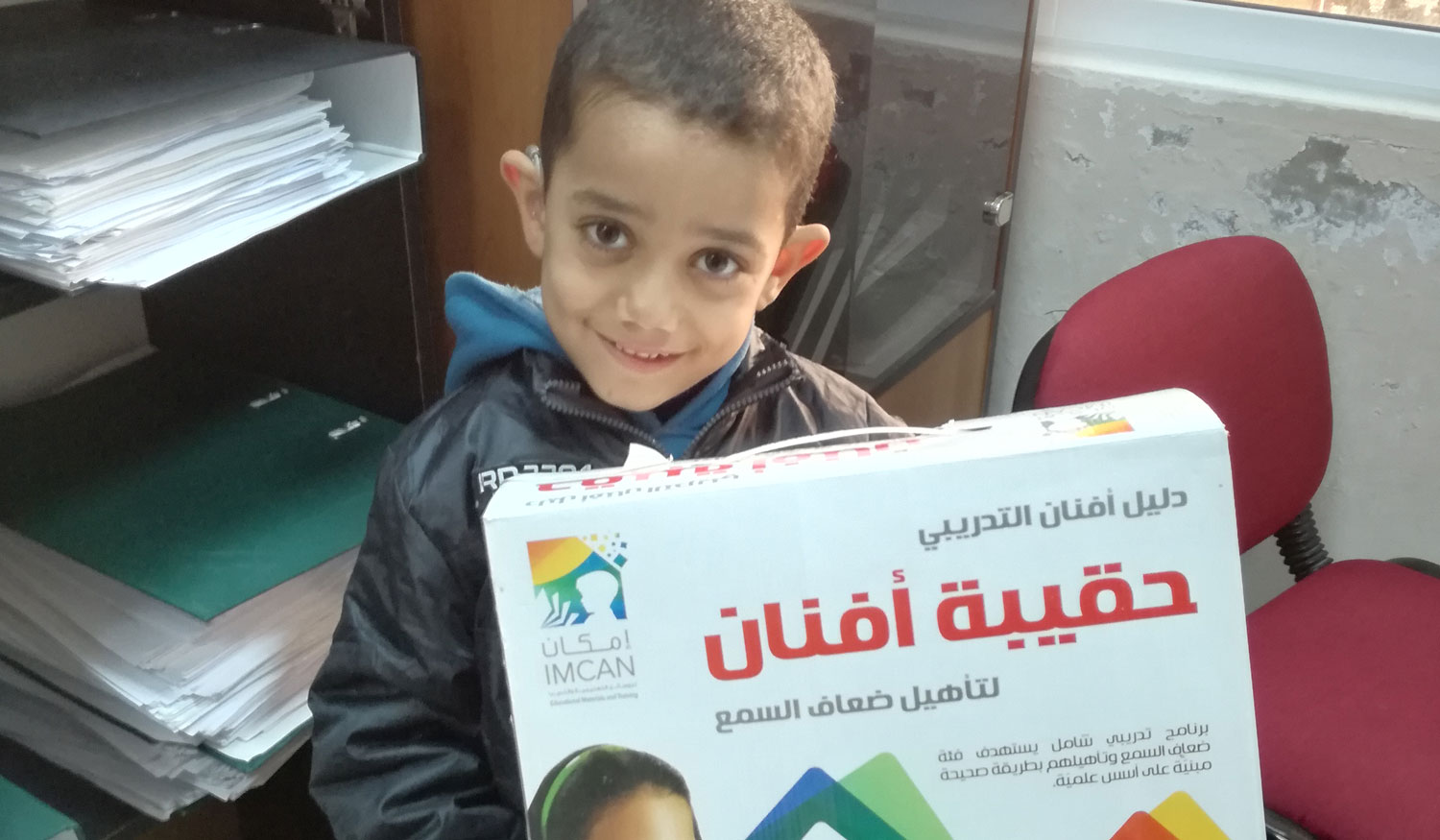 Ibrahim, 8, has a severe hearing impairment. In their home in Syria, his parents were able to purchase hearing aids, but because of the conflict they couldn't get them repaired when they failed. When the family fled to Jordan in 2014, they lived first in Azraq Camp but eventually moved to the city of Irbid so that they could more easily find specialized care for Ibrahim. There in 2017, his mother, Ghoson, learned about IOCC's work to help people with visual and hearing needs like Ibrahim's.
Through IOCC's project funded by the US State Department's Bureau of Population, Refugees, and Migration (BPRM), Ibrahim received hearing aids and speech therapy. "His hearing has improved a lot after using the hearing aids that you [IOCC] provided to him," Ghoson told staff. "His speech has improved a lot too… He loved the specialist very much and was always excited to attend the [speech therapy] lessons."
Ibrahim is now enrolled in kindergarten. "He has confidence in himself and has made a lot of friends," Ghoson said happily. "He loves writing and drawing." Ibrahim is well on his way to a healthy, productive future.
Your gift today can help IOCC continue to provide health-related programs, like this, to people around the world.