Jordan: New Grant Supports Health Work in Refugee Camp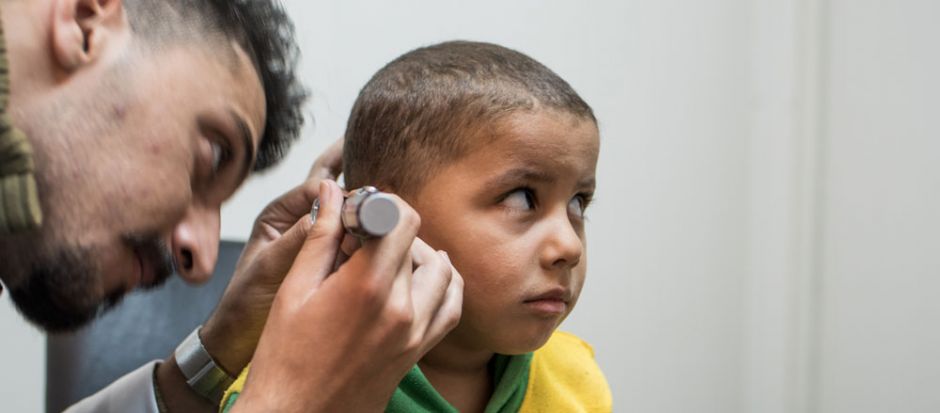 In February 2019, through the Japanese Embassy in Jordan, IOCC received a grant from Japan's Grant Assistance for Grassroots Human Security Projects. This funding will help equip IOCC's hearing and vision clinics in Azraq Refugee Camp, which serve refugees living there with screening, treatment, and referrals.
IOCC has worked in Jordan's Azraq Refugee Camp since July 2017, in partnership with the United Nations High Commissioner for Refugees (UNHCR), the International Medical Corps (IMC), and the Jordanian Syrian Refugee Affairs Directorate (SRAD). IOCC activities in Azraq focus especially on serving people with impairments and disabilities.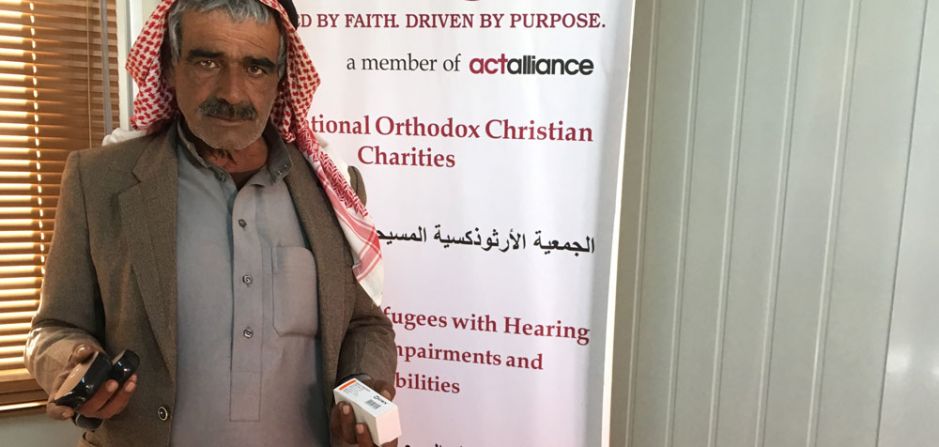 In addition to equipment, the new funding will also cover the cost of a van to transport women, children, and men within the camp to and from project activities there. The van will allow IOCC to more quickly and effectively serve refugees with hearing and vision impairments and disabilities, and ensure that more people are able to access the care they need. In all, the grant is projected to directly assist some 500 people; their families will also benefit.