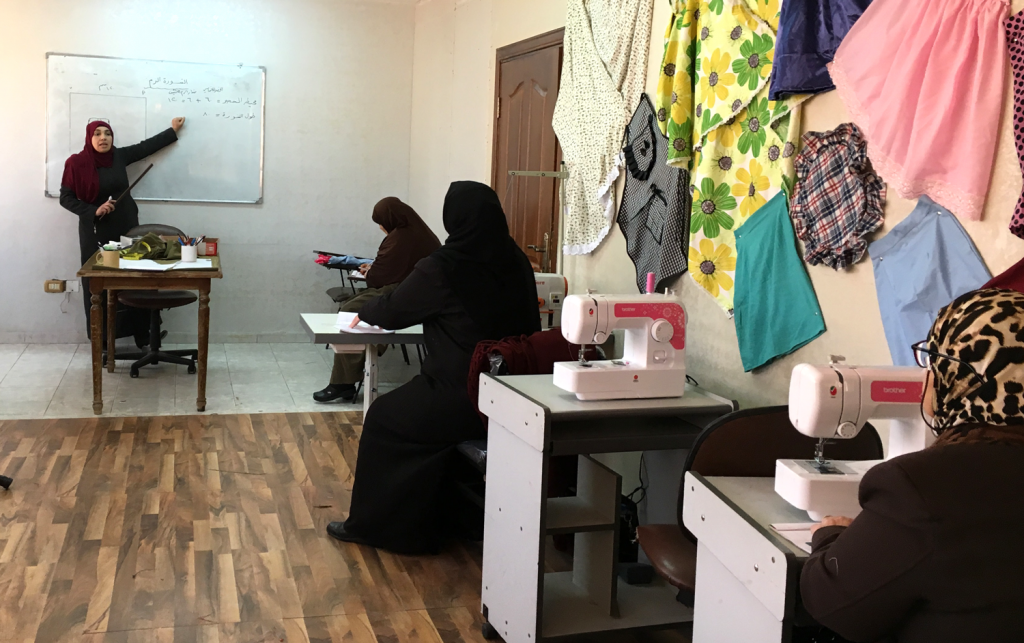 "In five years, I see myself opening my own business," said Asma, "sewing and selling new fashions for women. "
Since battling—and beating—ovarian cancer, 22-year-old Asma has come a long way. Now married and living in East Amman, she earns some money working with her mother, marketing clothes for resale. She's determined to supplement that, though, especially now that she and her husband are expecting their first child.
Asma learned about IOCC when neighbors suggested she check out the Livelihood Resource Center. There, in addition to discovering training programs, Asma learned that she could get a health screening—two IOCC activities funded by the Austrian Development Cooperation and Diakonie Katastrophenhilfe Austria. Asma had worn glasses since childhood, but because of the cost, she hadn't had a checkup or new glasses for several years. IOCC's partner the Noor Al Hussein Foundation Institute for Family Health provided Asma with new glasses.
With sharpened eyesight, Asma returned to IOCC's Livelihood Resource Center, this time with her career in mind. She completed IOCC's employability-skills training, attended a vocational course on sewing, and interned for three months at a local tailoring shop, gaining practical skills.
Asma is determined to provide for her family. "I believe that I can be an independent and productive person with just the right support and encouragement, " she said. "Being independent is my dream. "