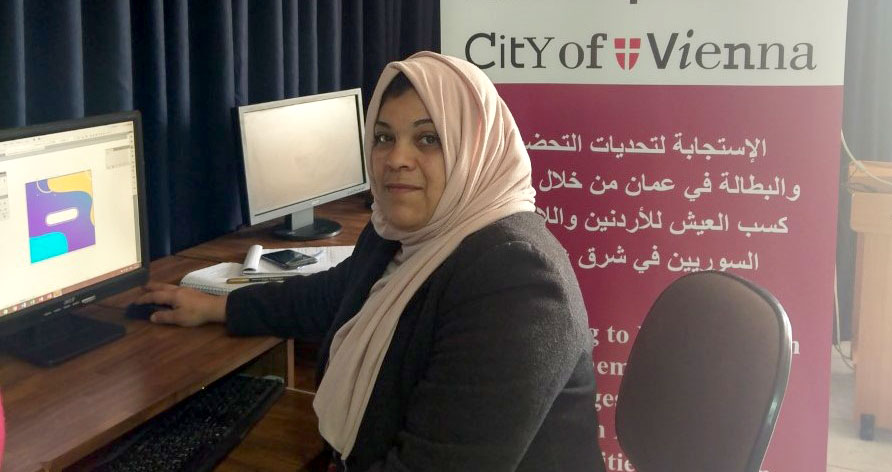 "Always think positively," advised Lubna, a 44-year-old Jordanian mother of five. "That will allow you to live happily and improve yourself and your surroundings."
Her advice is inspiring in and of itself, and all the more given the challenges Lubna has faced. Lubna lives with breast cancer, and has had stomach cancer for nine years. Three years ago, she also discovered that she has had heart disease her entire life.
Disease hasn't damped Lubna's entrepreneurial spirit, though, and she's determined to provide for her children—four girls and a boy. To earn some money, she began recycling car tires but found it wasn't as profitable as she'd hoped. She started looking for other options.
That's when Lubna found IOCC's vocational training courses in Amman, through another organization she volunteered with. The program, supported by funds from the City of Vienna and Diakonie ACT Austria, equips people facing difficulty with skills they can use to pursue steady employment and income. Lubna joined IOCC's employability skills class, as well as a graphic design vocational training course. Through the employability skills class, she said, "I've learned so much about workers' rights and duties, how to create a CV, how to seek a job opportunity, and how to get well prepared for an interview."
"Whatever your conditions are … you have to search for the key to happiness," Lubna concluded.