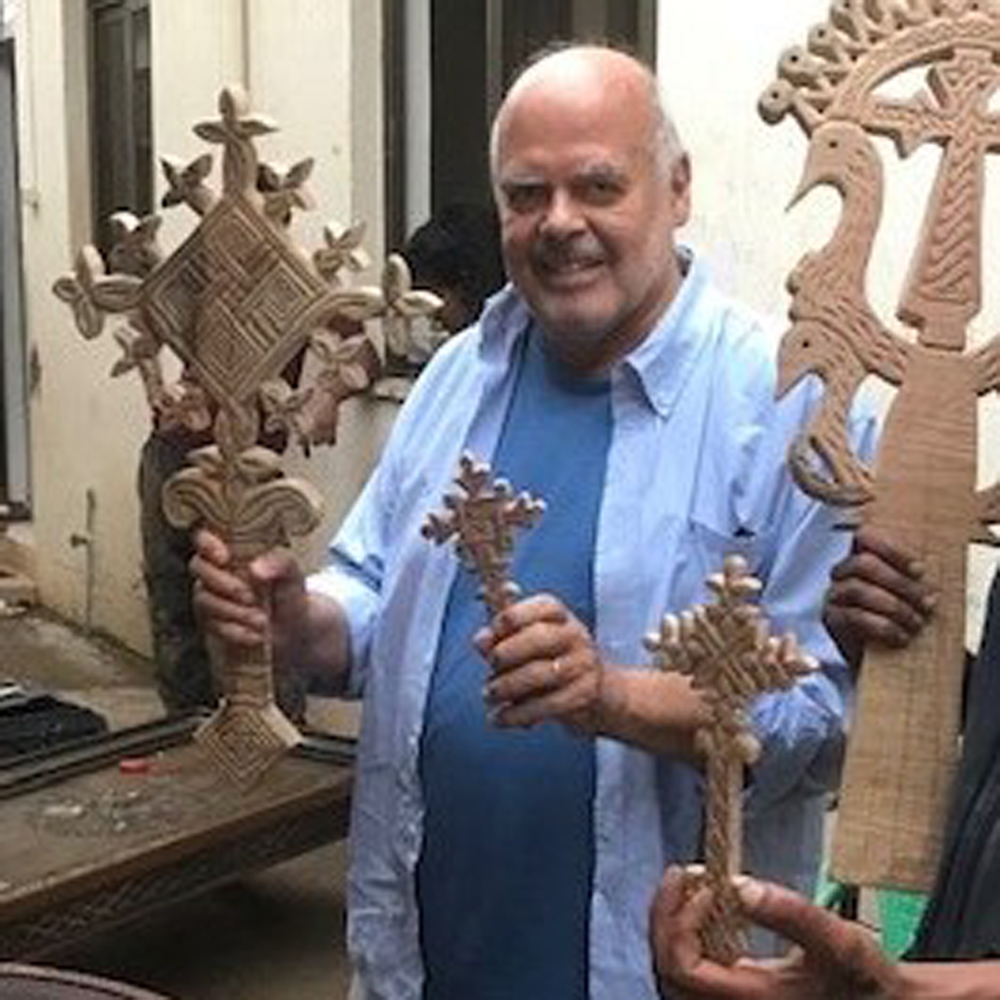 IOCC mourns the loss of friend and former IOCC staffer Sigurd Hanson, who reposed in the Lord on January 6, 2023, having returned from Ethiopia to his native Wisconsin. He was awaiting a liver transplant.
Sigurd grew up on his family's farm near Onalaska, Wisconsin, and studied agricultural business and journalism in college. He later attended the School for International Training in Brattleboro, Vermont, and began a career of service in humanitarian aid and international development. As IOCC's Country Representative in Ethiopia, Sigurd was instrumental in building our relationship with His Holiness Patriarch Abune Paulos of blessed memory and in establishing many partnerships. He played a key role in starting our long-running podoconiosis program, which continues to reach thousands across rural Ethiopia.
A born storyteller, Sigurd readily shared many tales about farm life, adventure, humanitarian work, conflict, and culture—always with humility, deep faith, and an infectious laugh and smile. Sigurd touched countless lives and will be missed.
May his memory be eternal.