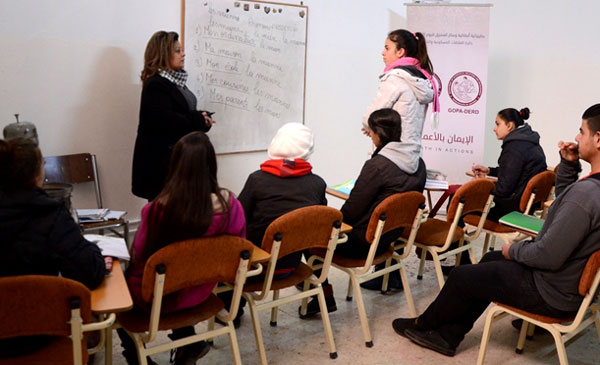 Losing her eldest son and her husband completely changed Jamal's life. The 34-year-old felt like her life had ended, and she wasn't sure how to best help her younger son, whose behavior had become difficult to manage.
Even though Jamal was depressed, she knew she had to seek help for her son Karam. She decided to sign up for a psychosocial support session at IOCC and GOPA-DERD's (Greek Orthodox Patriarchate of Antioch and All the East-Department of Ecumenical Relations and Development). Dream Center helping those affected by loss and displacement.
At the end of the session, Jamal told staff, "I have not felt that relaxed since I lost my husband and son … everyone is doing his/her best to care for us. Learning about the mourning stages and [accepting] the loss was important."
Thanks to support, Karam "is happier now," reports his mom. "He enjoyed participating in the different activities … it is the first time I've seen him laugh since the death of his father and brother."
Dream Centers are committed to helping both children and adults so more people like Jamal and Karam can learn how to live through difficult situations, like the death of a loved one. Your gift today will help us continue this important work in Syria.