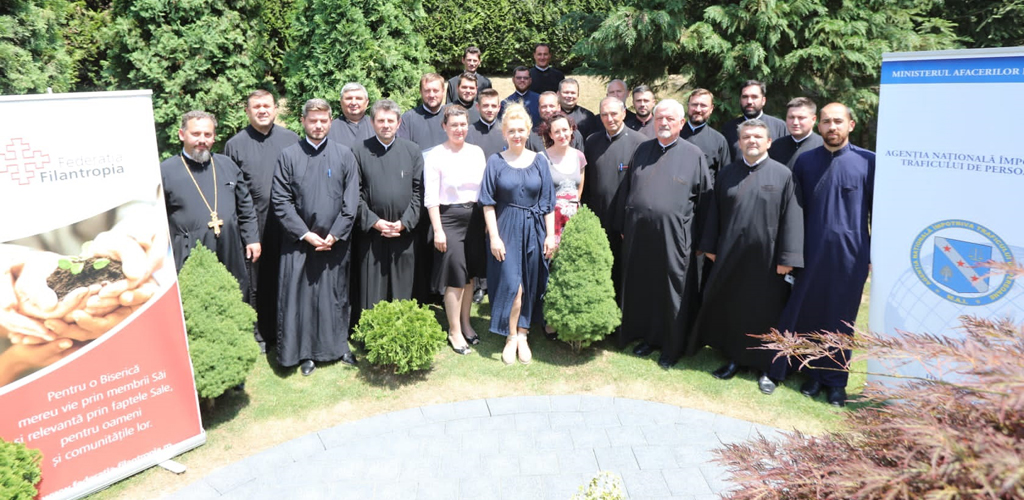 As part of IOCC's broad response to the conflict in Ukraine, IOCC is supporting trainings in preventing human trafficking through a collaboration with Federation Filantropia and Romania's National Agency Against Trafficking in Persons.
Workshops are equipping priests, social workers, and volunteers in the places where Ukrainians are seeking shelter or who are working closely with refugees. The skills learned also apply more generally, and participants are already seeing their impact.
"After the course I'm paying more attention to the people in my community," said one trainee. Another agreed: "After the course I went home and had a discussion with my teenage daughter. I didn't know that the danger can be so close to us. Together we watched the movie presented in the course, and we've promised that we will pay more attention to ourselves and to others."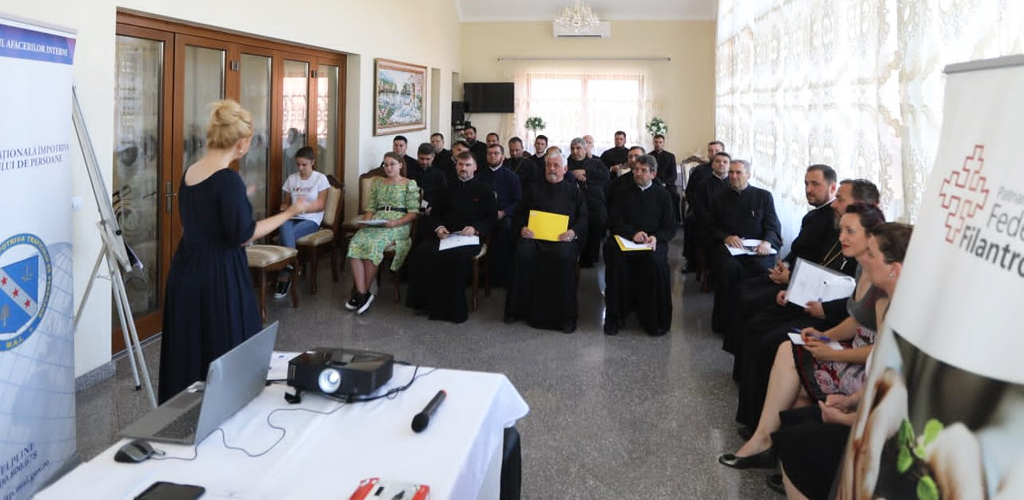 A clergyman shared his experience after the course, which he said "opened new horizons" for him. His story shows the training's impact. "[The course made] me aware that I need to be much more attentive to this issue which, unfortunately, society is facing. That's why I want to present you a situation in which a man became a victim of human trafficking, being exploited through work…. When I learned this, I went and had a conversation with the one who was profiting from him, and then I found [the first man] another job with a good Christian entrepreneur, close to the church."
Through heightened awareness of the risks and signs of human trafficking, trainees are now better equipped to help protect the people around them, both locals and refugees from Ukraine.