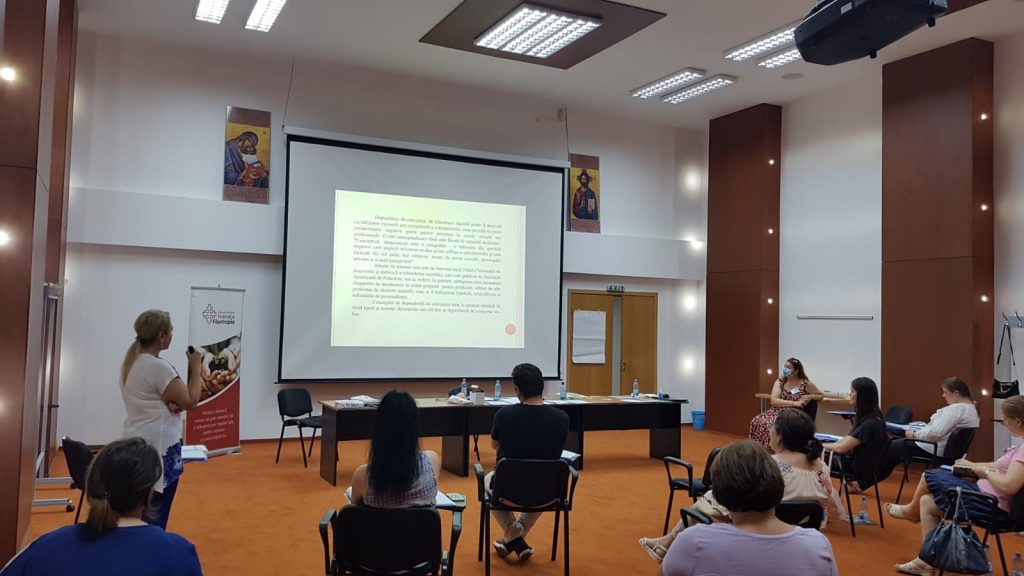 With support from IOCC, local partner Federatia Filantropia (the philanthropic organization of the Romanian Orthodox Church) is providing nationally accredited vocational training for adults, with a specialization in addiction counseling.
Course participants—among them psychologists, social workers, and medical staff—gain administrative, interpersonal, and professional skills specific to the field of addiction treatment, and earn a recognized certification. The course equips them to better communicate with clients, document and protect their clients' information, educate young people and adults about addiction, and counsel those affected by addiction, whether directly or indirectly.
In addition, given the ongoing COVID-19 pandemic, all training sessions incorporate measures to prevent the spread of infection—including face masks, hand hygiene, and well-spaced seating.
IOCC support has allowed Federatia Filantropia to develop this course and secure accreditation. Federatia Filantropia, in turn, makes the course available to its member organizations and partners across the country. The current program aims to train 60 professionals, with the broader goal of preventing and treating digital addictions among children and young people in Romania—helping secure a healthier future.